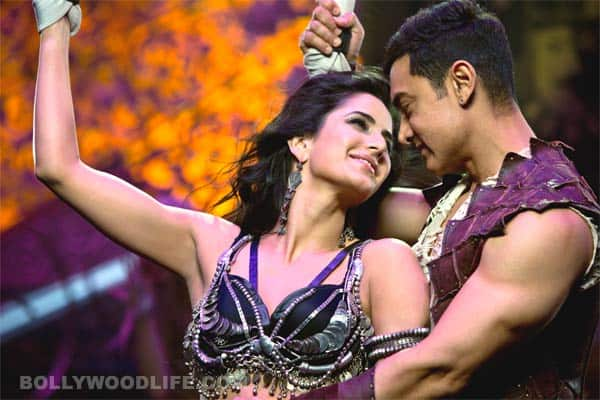 As Dhoom:3 is said to be the third and last installment of the Dhoom series, the makers are leaving no stone unturned in delivering the best
A little birdie tells us that Dhoom:3 will have the most expensive song in Bollywood! The filmmakers have approximately spent a whopping Rs 5 crore for the song titled Malang, which stars Aamir Khan and Katrina Kaif. So, what were the expenses involved? Well, the central theme of the song revolves around gymnastics, for which almost 200 dancers were flown in from USA. What more, these weren't just any odd firangi dancers but professional gymnasts who were trained to perform gymnastics with a lil Bollywood tadka, of course. These gymnasts were staying in Mumbai for 20 days and as you know, living in this metropolitan comes with a huge price.
The song was shot at Reliance Studios on a set, which took almost two months to be created! Not only the dancers, but also the costumes for the Malang song were imported from USA. Well, with so much of importing, ain't it obvious that the song's budget shot up to almost Rs 5 crore?
Anyways, let's wait till Malang releases. Keep your fingers crossed and hope that it doesn't turn out to be as disappointing as the Dhoom machale dhoom song featuring Kat; else, the huge amount spent on the song will go in vain!