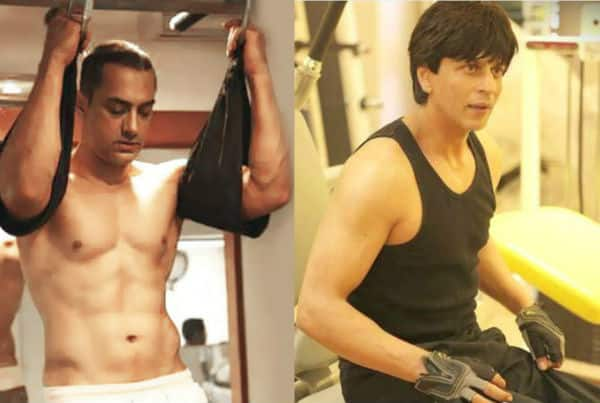 We hear that both the Khans have been sweating it out at the same gym these days
Aamir Khan is beefing up… Why you ask? For his upcoming role but of course! But why is that big news? It is because the gym Aamir has been hitting of late is also a favourite of his arch rival!
The story is that Aamir Khan has been sweating it out at a posh gym in a five star hotel in Bandra. The PK actor makes regular visits there every afternoon and under the supervision of his trainer spends a couple of hours beefing up for his next role. The gym is also cordoned off by AK's security guards who prevent fans from getting close to the actor as during those hours, as he requires uninterrupted training.
We heard that Shah Rukh Khan too loves to work out at the very same gym that Aamir has been frequenting. It wouldn't be an unimaginable situation if the two Khans were to bump into each other but what is interesting is whether they will be awkward or polite with each other. We can only guess and wait for them to meet each other at the gym by chance!