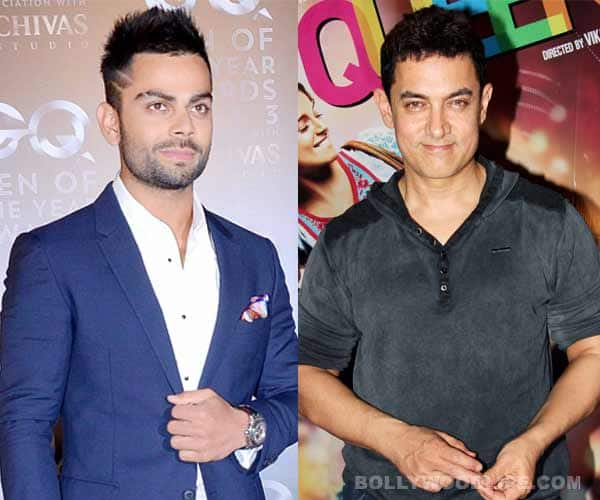 Aamir and Kohli are expected to join the league of four other national icons – cricketer Mahendra Singh Dhoni, boxer MC Mary Kom, badminton ace Saina Nehwal and former president APJ Abdul Kalam
The Election Commission is likely to appoint Bollywood actor Aamir Khan and cricketer Virat Kohli as national icons who would encourage more and more people to vote in the general elections.
Sources said the national icons will reach out to people through programmes such as systematic voter education and electoral participation (SVEEP), which aims at increasing voter turnout as also quality of electoral participation in terms of informed and ethical voting.
Javed Akhtar: Instead of appreciating Aamir Khan, some sick people are abusing him
They said the poll panel has approached Aamir and Kohli and is likely to make an announcement about their inclusion as national icons in the coming days.
Officials said there are several state-level icons, also referred to as brand ambassadors. "It is for the first time that there would be six national icons to boost voter participation," an official, who did not wish to be identified, said.
He said the national icons were not only well-known people but had an appeal cutting across age groups. "Over two crore (20 million) first-time voters will be eligible to exercise their right to franchise in this election. The number of young voters will also be large. The national icons have a special appeal among the youth," the official said.
Satyamev Jayate 2 episode 2: Aamir Khan discusses the police system of India
Aamir, who has been pitching for better voter participation in his individual capacity, is now expected to do so on behalf of the poll panel. During the launch of a TV show last month, Aamir said he has been approached by the poll panel to spread the message about the significance of voting.
Kohli was part of an awareness campaign for the Delhi assembly elections last year. The sources said the national icons would also feature in print and electronic advertisements released by the Election Commission.
Over 814 million people will be eligible to vote in the 2014 elections, making it the biggest Lok Sabha polls — and the biggest democratic parliamentary elections anywhere in the world.