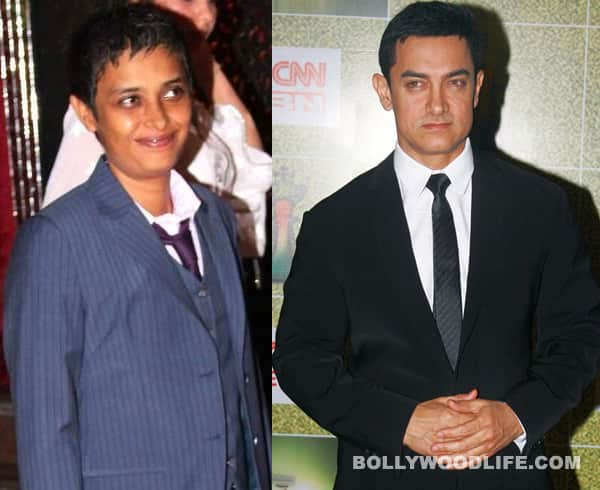 Mr Perfectionist doesn't think twice before backing new talent, but that doesn't mean he won't put his foot down if he has to
If someone has brilliant creative abilities, Aamir Khan is one of the first superstars to support them. Films like Dil Chahta Hai, Lagaan, Rang De Basanti, Taare Zameen Par, Peepli Live and Delhi Belly are an outcome of the perfectionist actor's trust in new and unnoticed genius. However, he is also the first to cross swords with someone if he isn't pleased with the work they do. Directors like Amole Gupte, Anusha Rizvi and Abhinay Deo, who have worked for Aamir Khan Productions, can vouch that fact.
According to the hottest gossip from the swank offices of Excel Entertainment is that the Satyamev Jayate host is now having creative differences with Reema Kagti. Our informant reveals, "In a test screening of Talaash, Aamir wasn't impressed with the second half of the film." So apparently the superstar wants to re-shoot some scenes and also be present for the final edit of the thriller. Not being someone who minces his words, the actor-producer-director communicated his concerns to Reema and Excel producers Farhan Akhtar and Ritesh Sidhwani. Of course, another story has it that music-man Ram Sampath is not done with his work in the film and hence the delay…
But if we had to pay heed to rumourmongers, we believe that the Dhoom 3 baddie's suggestions will not be acceptable to the Honeymoon Travels Pvt Ltd director. We wait and watch to hear more from the Excel office, but given Aamir's past record we are sure he will eventually have his way. And make a film well worth all the hassle!