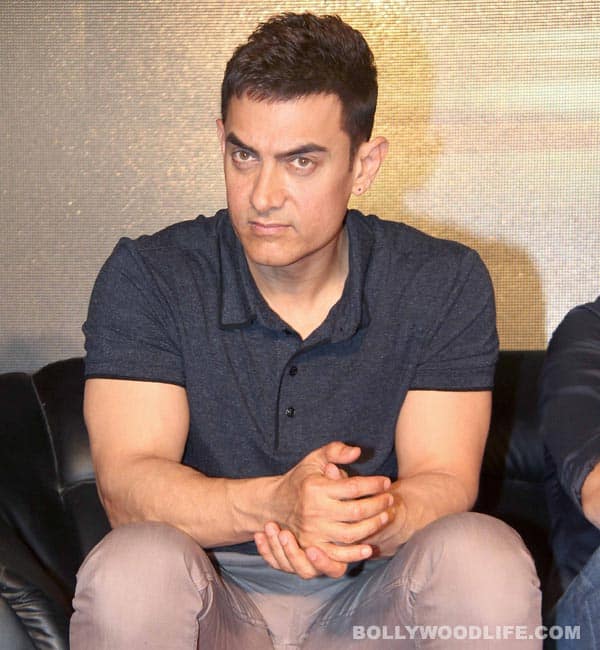 He combines style with substance. He is often referred to as the 'social crusader of Bollywood.' Not only his movies, but even the ads Aamir Khan opts to do have the 'socially conscious' tag attached to them
Born on March 14, 1965, the perfectionist Aamir Khan turns 49 today. And it is a known fact that the A-list star of B-town is quite picky about the films he wishes to be a part of. This Khan's movies have always been unique in their own way – revolutionary, thought-provoking and socially relevant. And the characters he essays have been equally 'different' – after all, who can forget Munna from Rangeela or Sarfarosh's ACP Rathod! This need he has to walk down the untrodden path – however risky it may be – has somewhere down the line spilled on to the small screen as well. When the leading Khans of Bollywood – Shahrukh Khan and Salman Khan – vied to grab more eyeballs by being a part of 'fun' reality shows that attracted the masses, Aamir turned towards the 'intellectually stimulating' route with his debut project, a talk show called Satyamev Jayate. A 'serious' show that made each one of us introspect as we watched, about the society we live in and the issues that we all need to deal with. The talk show knocked us out of bed; India woke up to a grim Sunday morning, but it provided everyone with the much-needed and oft-missing reality check.
But if you thought this was a one-off phase in Aamir's career or a carefully strategised ploy to promote one his upcoming his movies, you are mistaken. Remember, his decisions are always well-thought-out and never taken on the spur of the moment. Commercial advertisements aside, Aamir has an equally strong track record of being associated with public service ads, be it promoting the country's tourism through Incredible India's Atithi Devo Bhava campaigns, championing the cause of children's education through Teach India or prodding the people of the capital New Delhi to step out and vote during elections. Aamir has also joined hands with the Women and Child Development Ministry to create awareness and fight malnutrition through a series of 40 short films shot in 19 different languages, the project meant for print, television and radio. He offered his services pro bono for this one.
The 'responsible' streak in him has time and again popped up on the small screen. Testimony to this is the fact that the superstar recently backed out of Rs 150 crores ad deal citing 'lack of social relevance.' In a day and age when money rules the roost for most, here is one who simply stands out in the crowd.
May the birthday boy always have his way!