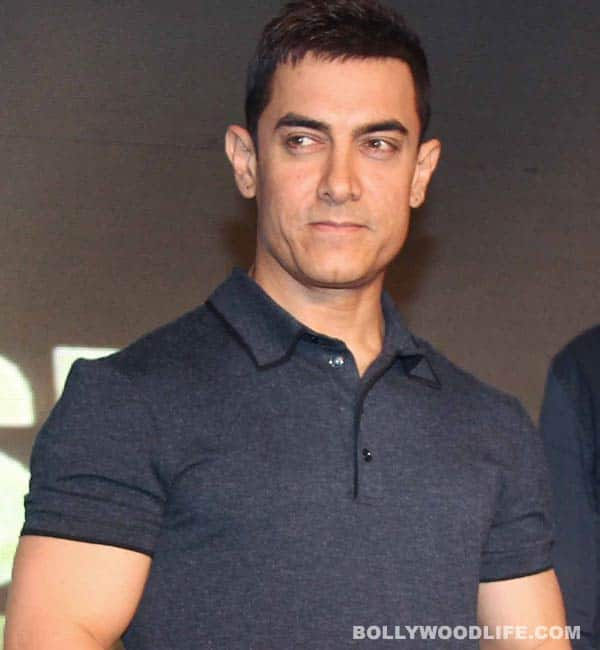 The ever-so-popular and unbelievably talented Aamir Khan will be seen in Yash Raj Film's high-octane action franchise Dhoom: 3 this year and there is no doubt in our collective filmi minds that Khan will attempt to do his role in this much-anticipated drama in a way that will be nothing short of gripping!
As Aamir Khan gets set to blow out 48 candles on his birthday cake today, everyone-from his well wishers to his innumerable fans and B-town folks must be excited to celebrate with the superstar. There will congratulatory messages, mails and posts flooding the social media for Mr Perfectionist, praising the star and recount his fabulous work. But we at BollywoodLife decided to look at the side of the usually amiable actor that not many see and not too often. Welcome to the dark side of Aamir Khan!
Aamir will soon be seen in a villainous avatar in the much-awaited action flick of the year, Yash Raj Film's Dhoom: 3. This is not the first time Aamir will portray a negative character. Right after his first blockbuster hit Qayamat Se Qayamat Tak (1988), Aamir played the grey character called Aamir Hussain in Aditya Bhattacharya's 1989 dark drama Raakh. Aamir's frustrated persona, possessed by impotent rage and a sense of injustice bagged him his first National Award. Though the film did not do well at the box office, it certainly showed that Khan had the nerve and ability to portray the villain absolutely effortlessly. He again dared to go dark in the 1995 film Aatank Hi Aatank, co-starring Rajiniknath. The film was a colossal flop at the box office. In Deepa Mehta's highly acclaimed 1947 Earth – costarring Nandita Das and Rahul Khanna – Aamir played the grey role of Dil Navaz. Critics believe that this was one of Aamir's best performances.
And now, with enough villainous roles in his filmography, Aamir is well equipped and experienced to play the stylish villain in Dhoom: 3. Written and directed by Vijay Krishna Acharya and produced by Aditya Chopra, this film is the third installment of the popular Dhoom series. Aamir has trained hard for his role. Our secret birdies even spotted the actor riding super-cool bikes on the empty roads of Toronto, Canada. The star looked stylish and impressive in his leather jacket and the new hair style made Aamir look the villain we look forward to watching.
But for the moment we wish the superstar on turning 48. You tell us, how excited are you to see Aamir's bad side on the big screen this year?