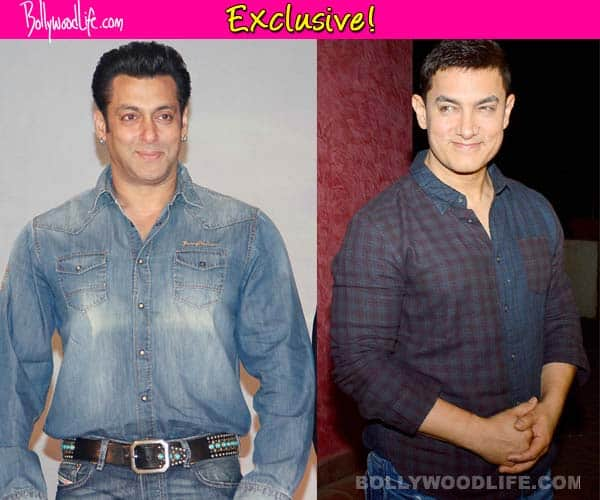 Wondering what the PK dared Salman to do? Read on to find out
Aamir Khan and Salman Khan are friends is not new. Everyone knows how the two actors go out of their way to promote each other's films.
Recently Aamir who usually isn't too active on social media had tweeted to promote the Being Human actor's last release – Kick. Salman too had promoted Aamir's Dhoom:3 during Bigg Boss 7. The Dabangg actor also wore a hat to promote the Dhoom:3 baddie's last release. So when asked Aamir about his avatar in the first poster of PK, Mr Perfectionist said " I wanted to test Salman's friendship. He wore the Dhoom:3 hat for me. So I wore a transistor this time. That's the real reason behind the first poster"
Well, we wonder if the Kick actor will wear a transistor this time and promote PK. Wink, wink!