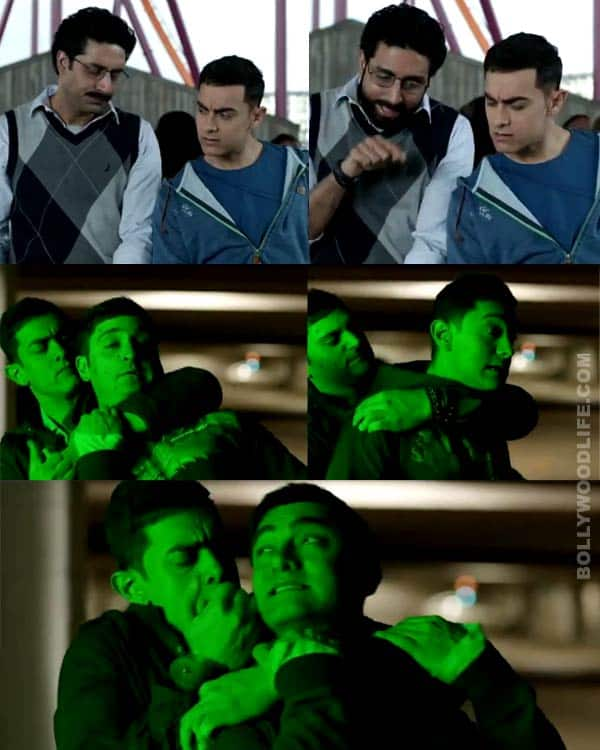 You will regret big time if you missed this one. Here's a visual treat that will show how Mr Perfectionist cheated us with the efficient support from his VFX team to create some spectacular visual delights. Take a look!
For those who care how cinematic excellence is further enhanced by using digital imagery and VFX, this video certainly matters. Aamir Khan might have raised eyebrows by delivering one of the most questionable success of his lifetime by doing what he did in Dhoom : 3, but one can't question the efforts that have gone into making this blockbuster.
From sharp editing to visually delightful cinematography-add to it some of the best locales in the world that are digitally morphed and modified by using the best that technology can offer – and you will know what makes this video special.
Take a look at the precisely placed montage shots of some of the best cheats from the movie. Yes, some of them are blatantly borrowed from major Hollywood movies. But that doesn't make them any less thrilling and enjoyable. Take a look at this fine breakdown of breathtaking shots of Dhoom: 3 and tell us if Aamir is the master of the business of cheats…err disguise, we mean?
)