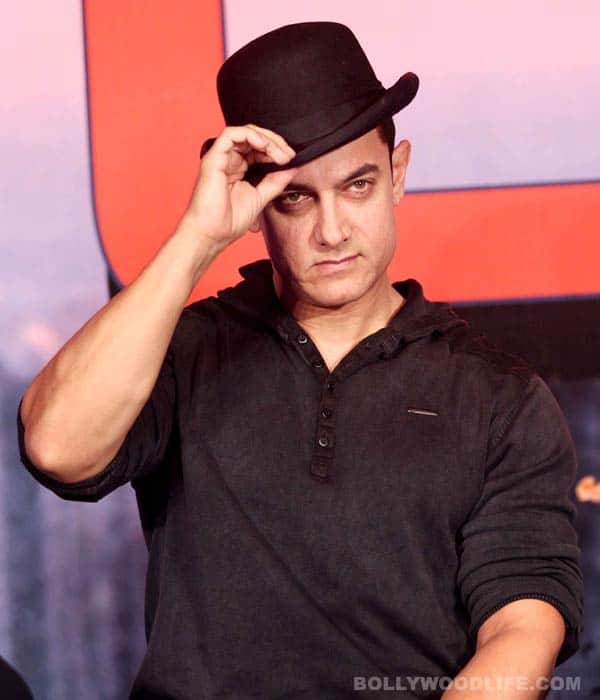 Aamir's much-awaited film P.K. will hit the theatres in December this year but the talented actor has one more release before that. Read on to know more about Khan's oh-so-secret film…
So far we thought Aamir Khan had only one release this year – Rajkumar Hirani's P.K. co-starring Anushka Sharma, Sanjay Dutt and Sushant Singh Rapjut. But looks like Mr Perfectionist wanted to surprise his fans and has therefore decided to release one more film of his. Yes, you heard that right. But sadly we dunno much about the film except for its high on drama, romance, action and tragedy. Now that sounds like a typical Bollywood masala film, hai na? Apparently, it's Dhoom:3 baddie's unreleased film but what's even more interesting is that it will have a television release. We hear the film will release exclusively on '& pictures' on Sunday, June 8, 2014 at 8 pm.
That's not all! Kiran Rao's hubby dearest will also interact with his fans by taking live calls in-between and answering all their questions. Considering that Aamir is a marketing wizard, we aren't surprised that he is going all out to make sure that his first television release is a hit. However, only time will tell if Aamir Khan's new strategy will work wonders or not.
But we certainly can't wait to see the film for which Mr Khan has created so much suspense. What about you Bollywoodlifers?