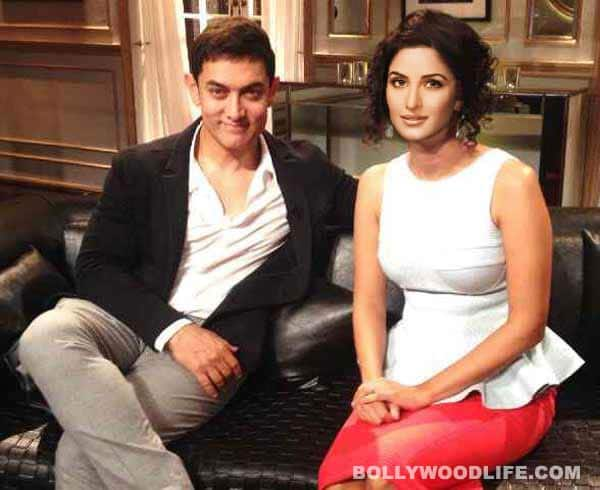 Mr Perfectionist is in awe of her Dhoom:3 co-star so much so that he wouldn't mind waking up next to Kat. Surprised? Don't be coz when you're on Koffee with Karan being witty is pre-requisite…
You don't see Aamir Khan poking fun and talking about other actors often. The oh-so-serious actor is in fact believed to be quite boring compared to the other two Khans who never shy away from making tongue-in-cheek statements. But in the coming episode of Karan Johar's celebrity chat show Koffee with Karan 4, Aamir will get bemused and will make others too with his quirky remarks especially the one which includes Katrina Kaif. Here's how the conversation unfolds: In KWK's rapid fire round, when KJo asks Khan's wifey Kiran Rao, "What if one day you woke up as Katrina Kaif?" before the Dhobi Ghat director reacts, Aamir cheekily snaps, "If she wakes up as Katrina, I will be more than happy because I will be next to her in bed." What's even more interesting is how the miyaan-biwi jodi tease each other thereafter. It's damn cute, trust us!
While we couldn't believe our ears at first, we watched the promo again and couldn't stop laughing. After all, how often does politically correct Aamir lets his guard down, hai na? So quickly take a sneak peek of the episode and you'll go awww at the end.