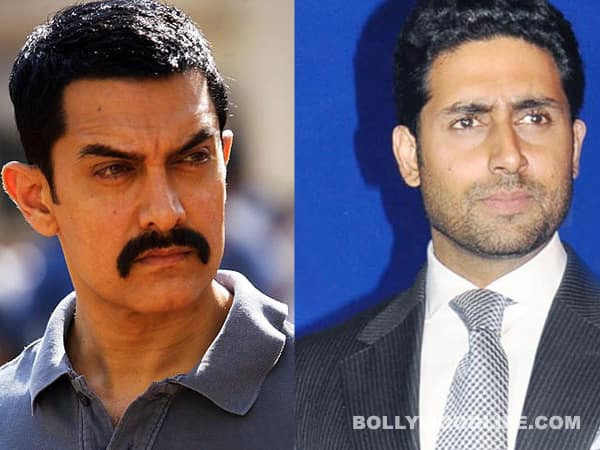 The otherwise professional actor gives the nod for the use of Delhi Belly's (in)famous track for Abhishek and Ajay Devgn-starrer Bol Bachchan
Rohit Shetty's recently released film Bol Bachchan begins with a line that reads 'Thank You Aamir Khan'. We wondered what Aamir's contribution to the Ajay Devgn-Abhishek Bachchan starrer was and then a little birdie chirped to us that Rohit Shetty actually wanted the track Bhaag DK Bose from Aamir's production, the Imran Khan starrer Delhi Belly.
Rohit was keen to include the song since everybody working on the film felt it was perfect for a musical sequence filmed with Abhishek.
"When Aamir was approached, he gave his consent immediately. But when the talk veered towards monetary compensation, he refused to be compensated for it. Generally the copyright of the songs are held by music companies from whom permission is taken before they are used. But in Aamir's case – the rights are with him – and the perfectionist star refused to take any money from the makers of Bol Bachchan," an industry insider informed us.
It seems to us that it's not just his father Amitabh Bachchan who is leaving no stone unturned to help Abhishek along, but Big B's well-wisher Aamir too who is trying to lend his support in every possible way. And with the reviews he has been getting for BB, Abhi sure had managed to live up to all the encouragement he gets!