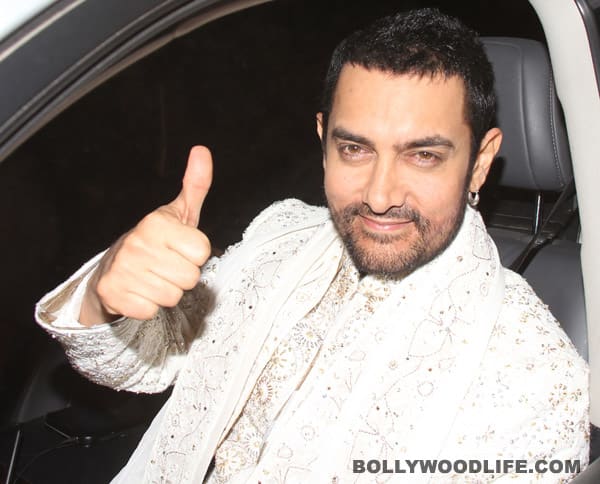 The Satyamev Jayate anchor is known for his innovative ways. Now do you know what he did to promote gender equality on the occasion of this festival?
We all know Aamir Khan's POV on social issues. If you've watched even one episode of Satyamev Jayate, you'll agree that he loves urging us to look at established practices in a different light. But he's not one of those who'll preach but not follow his own words. Here's how he did his bit – today, on the occasion of Raksha Bandhan, Aamir tied a rakhi on his sister Nikhat's wrist. Now as you all know, it's sisters who traditionally tied a rakhi on their brothers' wrists, as a bond for the men to protect them always. But Aamir decided to change tradition a bit and requested Nikhat to protect him always too. Nikhat is three years older than Aamir.
If you recall, Aamir had mentioned this in a Satyamev Jayate episode on gender equality – how girls who teach, cook and generally take care of their younger brothers, still ask them for protection on Raksha Bandhan day, even if they are more capable than the boys. That's a mindset, he said, that needs to change. Aamir has taken a small step towards changing it, but wait to see if anyone will follow suit. Will you? Will you boys tie a rakhi on your sister's wrist? Girls, will you let your brother tie a rakhi on you?