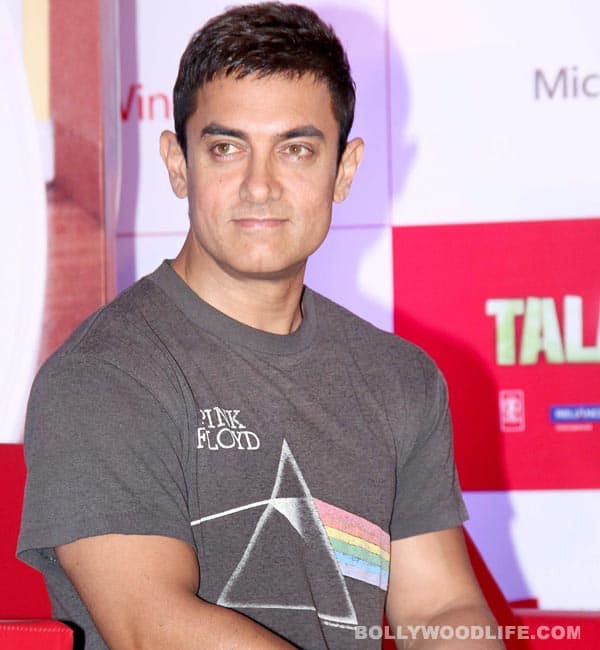 The Dhoom:3 baddie does not believe that rivals cant be friends
Aamir Khan, one of Bollywood's top stars who is set for the release of his Dhoom:3, doesn't believe that rivals can't be friends. He not only adores his contemporary Salman Khan but also believes that Salman is a bigger star for his ability to carry a film solely on his shoulders. "I don't believe that rivals can't be friends," Aamir also said, "I believe Salman and I are big stars and I want both of us to do better and better in our films."
Aamir emphasises on content while Salman is for potboilers. Salman's stakes went up after the success of pan-India action drama Dabangg, a film that appealed to both masses and classes. In the last three years, all his releases, including last year's Dabangg 2 and Ek Tha Tiger, crossed the Rs 100-crore mark, even though they were panned by the critics. "Personally, I feel he is a bigger star than me. He has the ability to take a film on his shoulders. I see that in him. I don't think I have that. I don't have any hesitation in saying that, because that's the truth," said Aamir, praising his colleague.
The Talaash actor also said,  "I am fond of him. I love him. I like people doing good work."  It's not only Salman that Aamir appreciates. Any good film starring anyone makes the actor joyous. "I am not that kind of person. I want to do good work, but it doesn't make me feel bad if someone else does well. I am also an audience and I love to see good work. Good work gives me joy; so I don't have that sort of competitive spirit in me and I am happy about that," he said.
His first and last release of the year, Dhoom:3, a Yash Raj Films' banner offering, is coming out Dec 20 and Aamir is missing legendary filmmaker Yash Chopra, who died last year. "I share a great relation with the Yash Raj banner. I respect Yashji a lot. Today he is not with us and one of the biggest things I will miss is that Yashji will not be there to see 'Dhoom:3'," said Aamir who was directed by the late filmmaker in 1993 film "Parampara"."Yashji was part of the planning process and he very keenly followed the progress on the script. "I was telling (Yash Chopra's son) Aditya that one of the biggest regrets I will have is that Yashji is not here to see the film. We are going to miss him," said Aamir. He however equally admires and has "very high regards for Aditya as a producer and director. He is very creative".
Directed by Vijay Krishna Acharya, "Dhoom 3" also features Katrina Kaif as well as the duo Abhishek Bachchan-Uday Chopra who were in the first two parts as well. It is often said that Bollywood is still star-struck but Aamir disagrees.
"I don't think Bollywood is star-obsessed, I think the people are, audiences are. And it's fine! Even I am star-obsessed. I am a big fan of Amitji (Amitabh Bachchan), Dilip Kumar, and Waheeda Rehman. I have been star stuck myself, nothing wrong in that," said the 48-year-old.