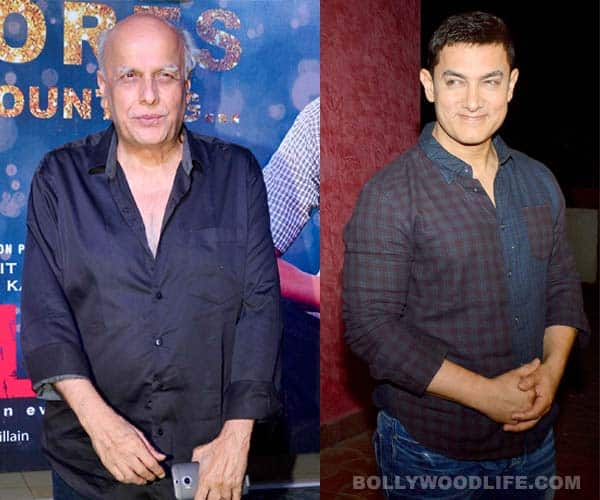 Mr Perfectionist opened up about his early days in the film industry and how he never lost his integrity even at that time
Aamir Khan has been doing great work since a long time and his films are considered to be one of the biggest blockbusters in the film industry. Recently at an event the P.K. star opened up about his initial days of struggle. When asked about how he faced difficult in his life he said, "Never compromise on your dreams." He also narrated a small incident from his own life.
He said that after his debut Qayamat Se Qayamat Tak became a super hit, his signed a lot many films and most of them became flops. It was at this point when he was working for three different films and he knew that all of them were going to be flops, but he couldn't do anything as he had no other films in his hand. His career was going down and people had written him off as a one movie wonder. That's when he realised that his films were not doing well because he didn't like those himself, so why would the public like them. So he made a resolution to not sign any film unless he completely believed in the film.
At that juncture he got a call from Mahesh Bhatt asking him to come and speak to him for a film script of his. Mahesh Bhatt was at the peak of his career as he had given back to back super hit films in Arth, Saaransh and Naam. So everyone wanted to work with him and so did Aamir. Thus Aamir went to read the script and after reading it, he didn't like it. But he couldn't tell that to Mahesh Bhatt openly and thus he took a days time.
Now at this juncture, where Aamir was standing with only flop films in his kitty, he knew that such an announcement would make his fortune strike gold. But he was also caught in the web of the promise that he had done to himself of not accepting a role that he wouldn't like. So he went back to Bhatt saab and said NO to the film. Uncharacteristically Mahesh Bhatt was cool enough and said that it was no problem and he would want to work with Aamir in some other future project.
Thus Aamir made a point stating that when life is at its worst, that time your character is judged. If Aamir had compromised at that time and worked with Mahesh Bhatt maybe he would have kept on compromising all through his career. It was that one decision that changed his life altogether and made him what he is today.
Keep reading this space for more such revealing secrets.