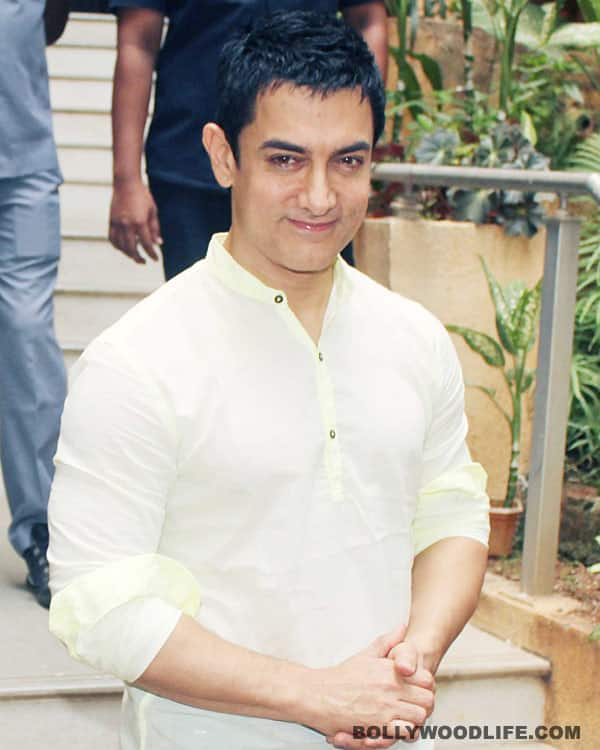 The actor advises youngsters to invest their emotions in finding the right partner, and not just in making that one day perfect
Those of you who watched the third episode of Satyamev Jayate will not find anything new in Aamir Khan's advice. He said the same thing on the show too. But for those who didn't watch it, and are mainly responsible for its falling TRPs, Aamir's views on marriage come as a surprise. Especially since he expressed them through a column in a national daily. Yes, Aamir has turned columnist! The actor has maintained that his aim is to reach every nook and corner of the country and get people talking about these social issues. That's why he insisted that his TV special airs not only on the Star network, but also on Doordarshan. He even made an audio version for All India Radio. He hasn't stopped there. Aamir is now trying to get his point across in print.
The star states in his column that his advice is mainly for youngsters, as the older generation has already made decisions and will be sticking by them. According to him, youngsters invest too much emotion, time and money in making the wedding day perfect, but not enough in choosing the right partner, even though the wedding is just one day, while the marriage is for life. While he doesn't focus on why people should marry, he does explain what should not be the basis for choosing a partner – educational qualification, professional status, social status, the partner's family. "Is one marrying the person or the label? Shared interests, like-mindedness, companionship, shared sensibility, sense of humour — shouldn't all this matter?" he asks.
It's only in the last paragraph that he addresses the issue of dowry. He expresses his argument on why the practice should not be allowed to continue. He does so in just two lines, but so succinctly that he creates an impact that he could not have created through repetition. It's a good effort and we commend Aamir for it. We are sure that his column is an effective step to make his thoughts reach those who are yet to watch the show, but we doubt if it will convince them to tune in and boost Satyamev Jayate's ratings.