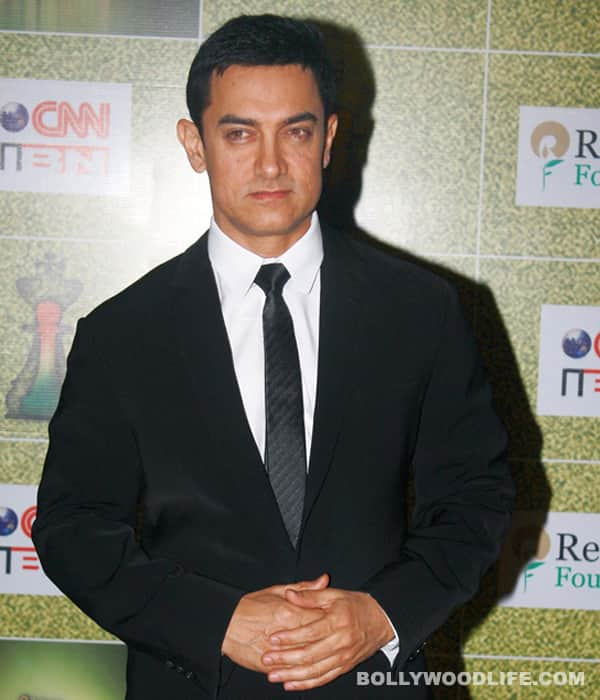 When the Perfectionist Khan gives a written confirmation regarding his presence at an event, seldom does one expect such a nasty surprise
Recently we woke up to the news of Aamir Khan planning to attend an awards ceremony! Well, not to accept an award, but to do the honours of unveiling Dadasaheb Phalke's wax statue at the prestigious Dadasaheb Phalke Academy Awards event. Fans and followers of this B-town actor just couldn't stop talking about him being present at the awards ceremony, even if it was for a mere half-an-hour. What's more, reports also suggested that Aamir Khan had given a written confirmation to the organizers of the event regarding his presence.
So with the confirmation from Mr Perfectionist in place, no one doubted Aamir's promise even once. And hence, what happened came as a rude shock. Aamir missed the event in spite of being in the same city, or so the birdies chirp. It is also being said that the actor was busy promoting his upcoming show Satyamev Jayate and hence gave the ceremony a miss. Tch tch!
Aamir is known to be a perfectionist and a thorough professional. Then what, we wonder, nudged him to trip this time? Did Aamir develop cold feet owing to his famous awards ceremony related allergy? Or did his priority list undergo a makeover at the very last minute? We have no clue. But guess it's time to pause and think before we tag him Mr Perfectionist in future. Right?