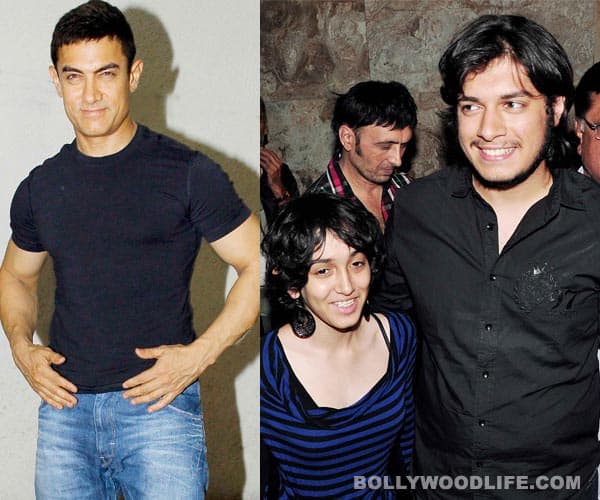 Qayamat Se Qayamat Tak completed 25 years recently and Aamir Khan spoke at the special screening of the film. Read on…
At the special screening of his debut vehicle Qayamat Se Qayamat Tak (QSQT) to mark its 25 years, Aamir Khan shared that his children Junaid and Iran saw the film for the first time. "My children have not seen the film. Junaid and Ira have also come and they are seeing it for the first time," he said.Aamir added that he was missing the team members who are not alive anymore.
"A very happy moment for all of us. We are all meeting after a long time. We are also missing those who were part of the film but are not there with us today. Nasir saab (producer Nasir Hussain), Majrooh saab (lyricist Majrooh Sultanpuri), Suresh Bhatt, who was the choreographer – they all are not with us today," the 48-year-old said.
Meanwhile, Imran Khan, who cried after watching the climax of his uncle Aamir's film in which he starred as a child artiste, says it should not be remade."The film is still fresh and very enjoyable. To tell you the truth, I cried during the climax of the film. Yes, I was seeing it on the big screen for the first time and it was a lot of fun," the 30-year-old told reporters post screening.
Juhi Chawla and Aami- starrer Qayamat Se Qayamat Tak completed 25 years on Monday and a special screening was organised to celebrate it. It was Mansoor Khan's first directorial venture's silver jubilee year.
Imran believes the film is too special to be remade. "This film should not be remade.
I believe this is a very special film and in my opinion I don't think anyone can remake it," Imran said.