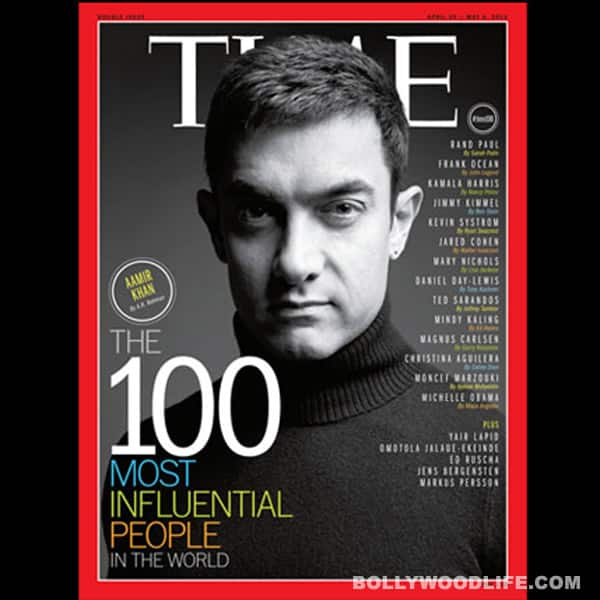 The actor features on one of the seven special edition covers of the international magazine
There is no doubt that Aamir Khan's television show Satyamev Jayate made a huge impact in India and raised several social and political issues last year. And his special contribution to society has led him to be a part of Time magazine's list of world's 100 Most Influential People of 2013. The actor also features on one of the seven special edition covers of the 2013 Time 100 issue.
Aamir's show raised a lot of issues, and the actor even followed it up with petitions and support to NGOs. The magazine therefore describes Aamir as a film star and activist. This is not the first time that the actor has been featured on the cover of Time. He had made it in 2012 too for breaking the Bollywood mould and tackling India's social evil.
He is not the only Indian on the list though. Lawyer Vrinda Grover – one of the important voices that have called for change and justice after the Delhi gang-rape case is also on it. And so is finance minister P Chidambaram who has been described as a 'titan'.
The list also includes international icons Barack Obama and wife Michelle Obama, Pope Francis, Yahoo CEO Marissa Mayer, Jay-Z, Sheryl Sandberg, Malala Yousafzai, Aung San Suu Kyi, Daniel Day-Lewis, Justin Timberlake, Kate Middleton, Jennifer Lawrence and Steven Spielberg.