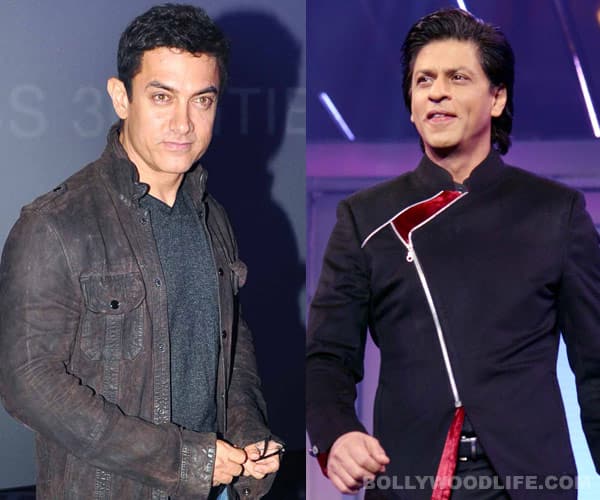 Salman has always been said to be SRK's arch rival but that's not the case anymore it seems…
A lot has been said and written about Salman Khan and Shah Rukh Khan's never ending rivalry. Though the duo have always been cordial to each at the social events, it's their not-so-friendly equation that ends up becoming the talk of the town. However, now we do think that SK isn't Gauri Khan's hubby's jaani dushman. We say so coz a certain Aamir Khan has now replaced the Kick actor in Shah Rukh's life. Yes, looks like Mr Perfectionist is the biggest rival of King Khan in Bollywood at the moment. If the latest grapevine is true then Kiran Rao's hubby is going to launch the trailer of his much-awaited film P.K. on August 15. The same day SRK's Happy New Year trailer will be launched as well. In that case, there is obviously competition brewing between Aamir and Shah Rukh and now their war is out in the open, no? Maybe the Talaash actor wants to steal HNY actor's thunder. We dunno if he will succeed but one thing is for sure – SRK has got a new enemy and we all know who.
While Aamir is close to Salman and never shies away from praising him, the Satyamev Jayate host has never extended the olive branch towards the Chennai Express actor. In fact, he has often taken digs at SRK. We all remember Aamir Khan's dog Shah Rukh, don't we? The 3 Idiots actor later clarified and said, "Shah Rukh is the dog of the caretakers of our house. When I bought this house it came with the caretakers." Well, then we wonder why he mentioned the dog in his blog in the first place. Guess Aamir is not just good at marketing but poking fun at people as well.