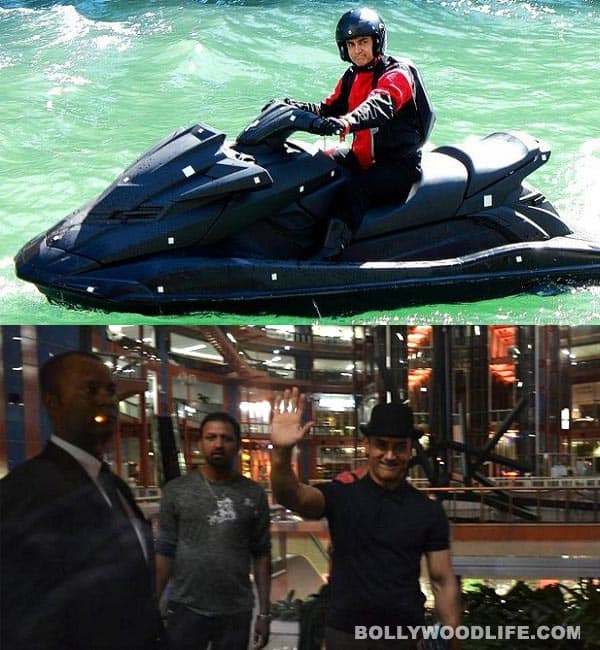 The actor was seen indulging in some hardcore water sports while shooting for his next action flick
Aamir Khan, who will be playing a negative role in Dhoom:3, was seen getting all adventurous. The actor obviously looks different in his cropped hair and lean look, but to see him in an out and out action role, hanging from the ropes, doing stunts on a cool water scooter and getting all stylishly villain-ish was an absolute delight.
So while in one picture we see that adrenaline rush on Khan's face, in the other the Rangeela dude poses away happily much to the paparazzi's delight. Strutting around in a stylish bowler hat, Aamir is at his cheery best in the picture. We have seen Khan showing his action moves in Ghajini. But in Dhoom:3, we are sure it gets all the more spicy with those fancy special effects, uber cool adventurous sequences and obviously some lavish use of high funda technology. Aamir you look super cute on the cool water vehicle!