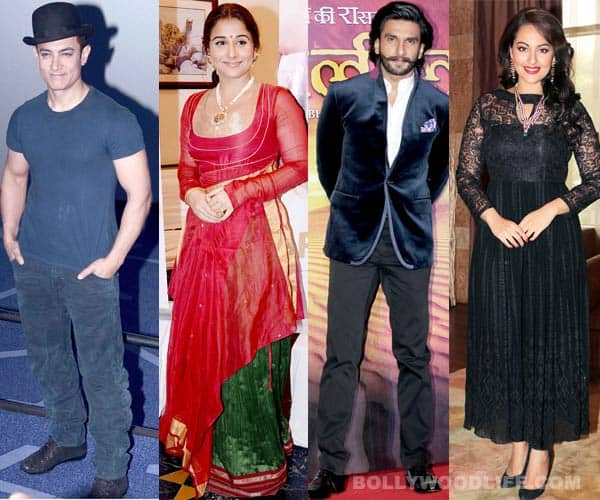 Being a B-townie isn't an easy task, especially with the eagle-eyed fashion police doing the rounds. And as we did the job for a while, we found a list of celebs who are on our hit (and not the nice kind) list this year. You decide who needs to be convicted and who can be pardoned for their beauty bloopers…
The year is almost at an end and we've waited too long and given too many people too many chances, excusing celebs for their disastrous, monotonous or boring appearances. A few have managed to wriggle their way off the list with last minute heart-winning looks and we couldn't help but give them another chance. But those who couldn't get away with bashing all standards of beauty into the ground include Aamir Khan, Salman Khan, Ranbir Kapoor, Ranveer Singh, Shahid Kapoor, Vidya Balan, Sonakshi Sinha, Pallavi Sharda, Huma Qureshi, Ameesha Patel and Poonam Pandey.
No, we don't have anything against any of these people. In fact, we've been singing praises for the trailer of Mr Perfectionist Aamir's latest film Dhoom:3. And irrespective of Sallu being biased or not on Bigg Boss 7, we're scrutinising him in a totally impartial manner. While Ranboo and Ranveer may be busy with their respective ladyloves, they have sadly been ignoring basic styling etiquette and norms…and we aren't kidding. Sona and Vidya may be true portrayals of Indian beauty with their curvaceous figures, but they aren't living up to our expectations. Poonam grabs headlines with her publicity gimmicks and strip-show but she tops the wanted list that the fashion police anywhere would make up. Find out why each of these starry types has been targeted. And then you tell us what we should do about it!