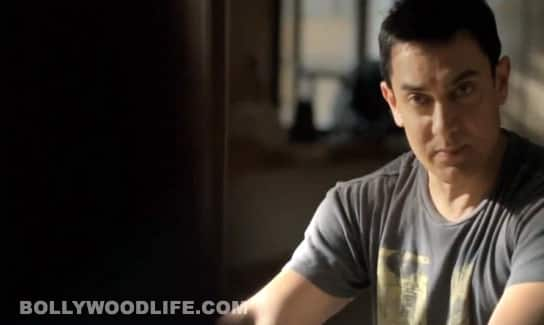 The actor impresses with his realistic approach in the teasers of his new TV show
Watching telly last night gave us an unexpected treat: the first glimpse of Aamir Khan's oh-so-secret TV show, called Satyamev Jayate. The actor sat cross-legged in a large chair, a round lap-tray holding a mug of coffee in one commercial and a plate of what looked like paratha in the other, and he spoke in a gently conversational tone as he slurped and chewed, both sounds adding naturalness to the scene. And in familiar Aamir style, he muttered and chatted, obviously to someone just off camera, speaking of the show and the concept without really mentioning either.
While we unanimously liked the ad – as we do most Aamir acts – we cannot help wondering what the show will be about. He wants his audience to be angry, to react, to make sure that they voice opinions, if the feeling we got. Best of all perhaps was the line that he ended one of the commercials with – that people should "see with the heart", not only with the mind. So this one seems to be about issues that concern real people, not just celebrities, things that affect ordinary lives rather than only that of the privileged. We like.
But one comment we must make. So many years ago, when Aamir sang 'Aati kya Khandala', he was marvelously besur, his voice wavering between octaves and often sliding right off into flatness. And now, as he mumbles his version of 'Dil deke dekho' as the ad fades out to the Satyamev Jayate logo, it is obvious that he has certainly not been doing any riyaaz since then. Keeps it all real and natural, too, right!