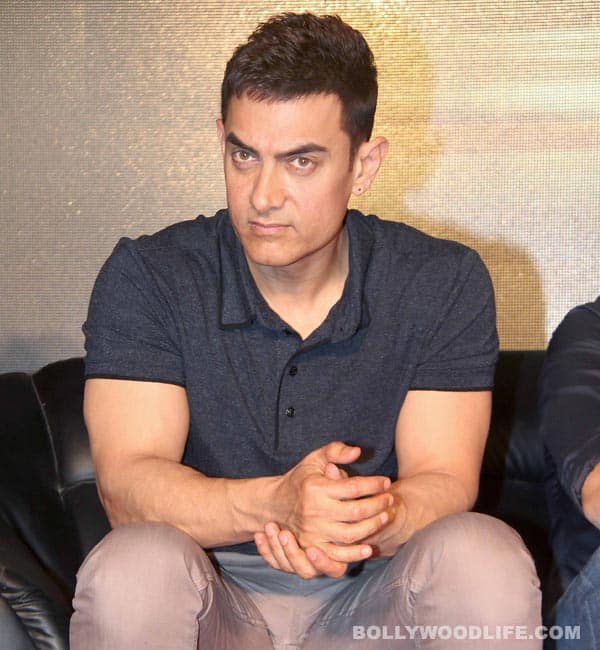 The Talaash actor said he will make sure never to sign any films first offered to his arch rivals
At the music launch of Talaash last night in Mumbai, Aamir Khan was taken aback with director Reema Kagti's confession that the film might have been offered to other actors before Aamir – Shahrukh Khan included. From Aamir's expressions, it seemed that he expected Reema to say that no, he was the first choice and the best one too. But sadly, no! However, writer-director Zoya Akhtar said that Aamir, Kareena Kapoor and Rani Mukerji were her 'top 3', her first choices for casting in Talaash.
SRK had earlier said that he refused Talaash because he was not interested in doing a suspense thriller. Aamir in turn clarified that it is not a thriller, but a suspense drama. No film has been made in this genre for the last 20 years, he claimed.
But what really tickled us was this entire imbroglio of 'I was offered the film first'. Salman Khan says he was offered Baazigar first, Aamir had rejected Darr, and Shahrukh said no to 3 Idiots, Munnabhai M.B.B.S. and now Talaash. We wonder when this game of trying to show 'You only got what I rejected' will end!
Ruffled egos and all, Kagti made it clear that now she could not imagine anybody else doing the Talaash role as well as Aamir has. Yes, of course. But the star-actor turned wiser in those few moments and announced that the next time he is about to sign on to do a movie, he would make sure to include this question (Have you offered this film to anyone else?) in his extensive list of asks! Better late than never, but will you be able to refuse a really good script just because you were not the first choice, Aamir?
What do you think, readers?
TALAASH song Muskaanein jhooti hain: Is Kareena Kapoor faking her smile?