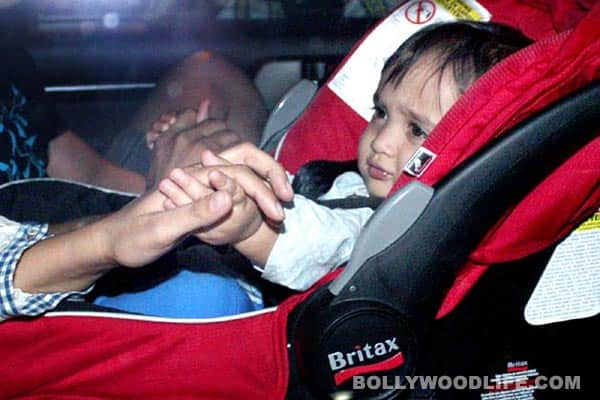 The star's wife and Azad's mom Kiran Rao also accompanied them
Bollywood star Aamir Khan began shooting for his Rajkumar Hirani's film P.K. (also known as Peekay) on Friday, February 1. The schedule is in Rajasthan and the actor made it a point to take his wife Kiran Rao and son Azad Rao Khan along with him.
Aamir has a 45-day shooting schedule lined up in Rajasthan and so he thought he couldn't afford to spend that long a time apart from his family. So, he decided to take Kiran and Azad along with him, said a source.
You may recall that even when Aamir was busy shooting for Yash Raj Films Dhoom:3 in Chicago, he made it a point to take Kiran Rao and Azad Rao Khan with him. He had set up a complete home for three months there as he didn't want to be away from them.
MUST SEE: Aamir Khan's son Azad voted cutest baby of the year: BollywoodLife Awards 2012