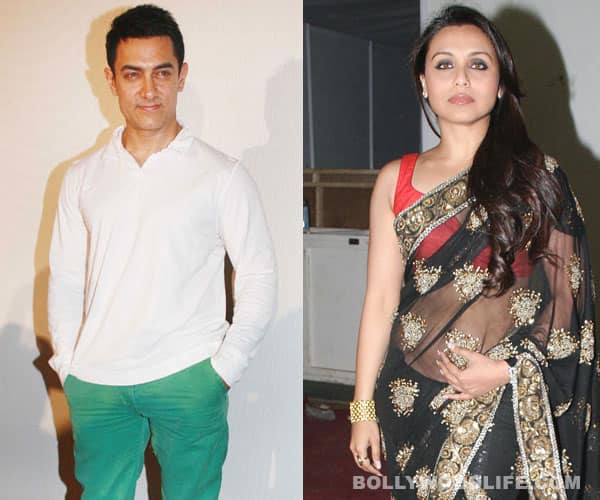 The studio where Aamir has been shooting for Satyamev Jayate is a stone's throw away from the sets of Aiyya. Hence the actor made it a point to catch up with long-time buddy Rani and refresh old memories
Aamir Khan and Rani Mukerji have always shared a cordial relationship. The two hit it off instantly on the sets of Ghulam and since then their friendship has stood the test the time. So when Mr Khan got an opportunity to meet old friend Rani, he took a teeny-weeny break from the shoot of Satyamev Jayate and visited Ms Mukerji on the sets of Aiyya. The Bong babe has been busy working for a dance sequence for her new film, and it was a refreshing break for her when Khan decided to pay her a sudden visit. The director of Aiyya, Sachin Kundalkar was delighted to see the Talaash star on his set.
Sachin,
Aamir
and Rani chatted up a storm. From 
Aiyya
 to
Satyamev Jayate
, the trio discussed each other's work and shared tips on how to make things better. Sachin was surprised to discover that Aamir could speak fluent Marathi. Sharing pleasantries, brainstorming, admiring each other – sounds like the three of them had a great time together. And we are glad that it wasn't one of those sessions in which all celebs do is exchange two words, air kiss and bid each other goodbye. Now that's too predictable, no?