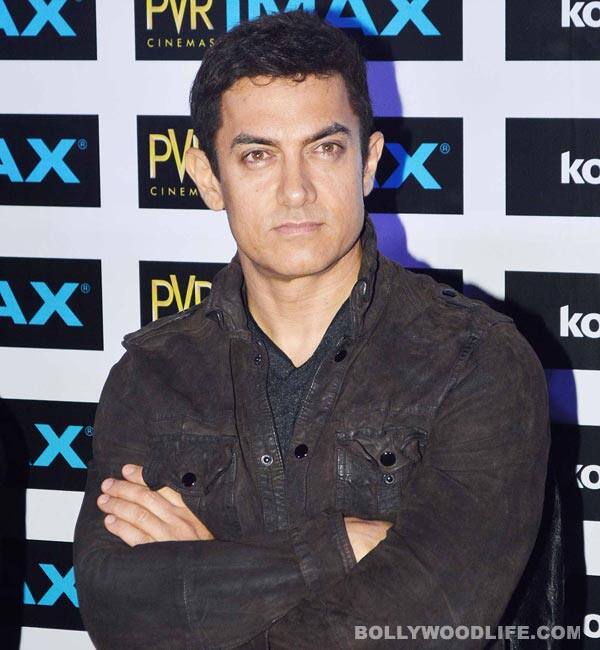 The actor-filmmaker found it funny when he was addressed as a geek at the PVR Kotak IMAX launch
Aamir Khan was rather amused at the launch of the PVR Kotak IMAX theatre last evening, when the host repeatedly called him 'tech savvy'. Everyone wondered 'Aamir and tech savvy…really?' Aamir came to the anchor's rescue and said with a smile, "You know I'm afraid I'm not tech savvy at all. But…eh…I'm glad think you think so."
In fact, Aamir is known to be technologically challenged and is not too fond of mobile phones and computers – never mind that he was seen using a tablet. Also, the ace director can sit for hours together on high-end machines and get his movies edited. But hey, that can hardly be described as being geeky wethinks!
Aamir's presence at the new IMAX launch seemed to be because of two things. One, he has been associated with the PVR group for a few years now for his productions and even holds test screenings of his films there. And two, his next big project, Yash Raj Films' Dhoom:3 will be India's first film to be shot in the original IMAX format (hopefully followed by Shekhar Kapur's Paani).
But does that make Aamir tech savvy enough, we wonder!