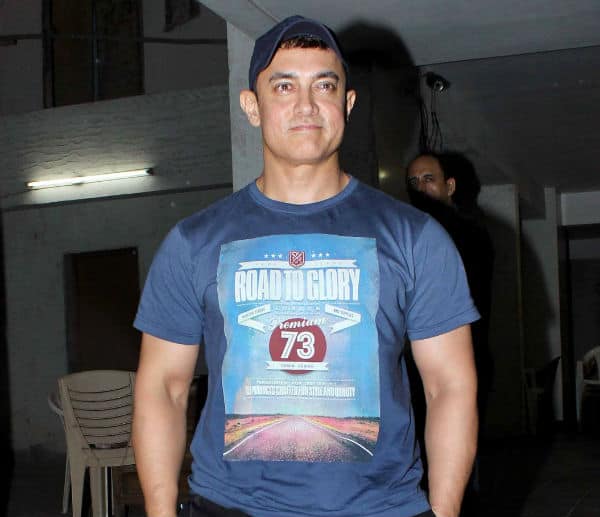 The PK actor is known to have a fluctuating weight-loss-weight-gain regime
From the drool-worthy body in Ghajini to the athletic acrobat in Dhoom 3, we have seen Aamir Khan's physique switch from lean to fit to beefy oft-times. Now again Aamir will be loosing all the buff.
For quite a while now, the actor has looked slightly plump at all the public appearances and we wondered if AK was putting on all the weight for a role. But a source close to the actor suggests that the actor has decided to let himself go for a little bit, diet-wise.
The source says, "After the release of that action film in December 2013, he decided to take a break and relax as he had been shooting continuously. And since Aamir doesn't do anything in moderation, including relaxing, he lost track of his exercise routine. As a result, for the past few months, he has not been putting in as many hours in the gym as he used to."
Now the Dhoom 3 actor will be losing all the extra kilos to finish up some patchwork shots that are left to be done for Rajkumar Hirani's PK.