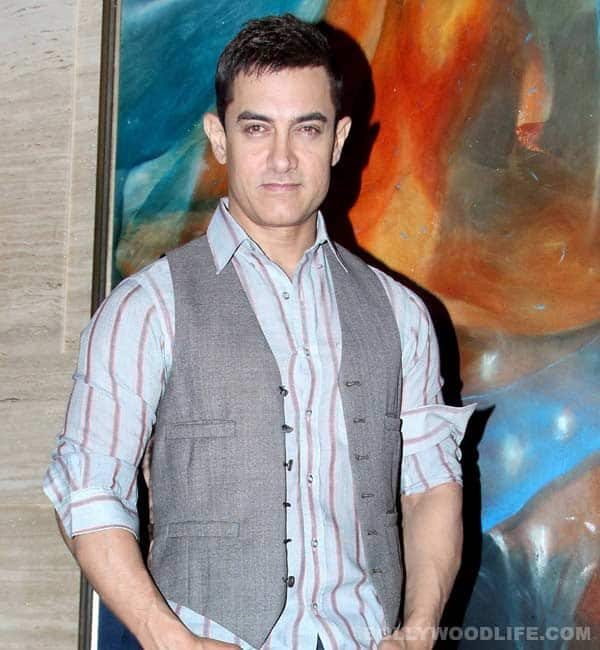 Yes, that's what the latest grapevine suggests…
Aamir Khan's much-awaited film P.K. directed by Rajkumar Hirani co-starring Anushka Sharma, Sanjay Dutt and Sushant Singh Rajput will hit the theaters in December this year. But the big question is – what after P.K.? Has Kiran Rao's hubby dearest signed any other film? Well, we hear Khan is gearing up to play a pehlwan on the big screen in his next film. Now that's interesting, hai na? If this piece of information is true then we'll see AK in a new avatar on the 70mm. Knowing his quest for perfection, we are pretty sure the talented actor will experiment with his look to get into the skin of the character. So far Aamir hasn't made any official announcement regarding the project. But we do hope he does very soon coz we do want to see him fight as a pehlwan on the silver screen.
Also, Aamir is one actor who is capable of pulling off difficult roles with great ease so if he is indeed playing a pehlwan in his next film, he won't have to worry much. Right peeps?