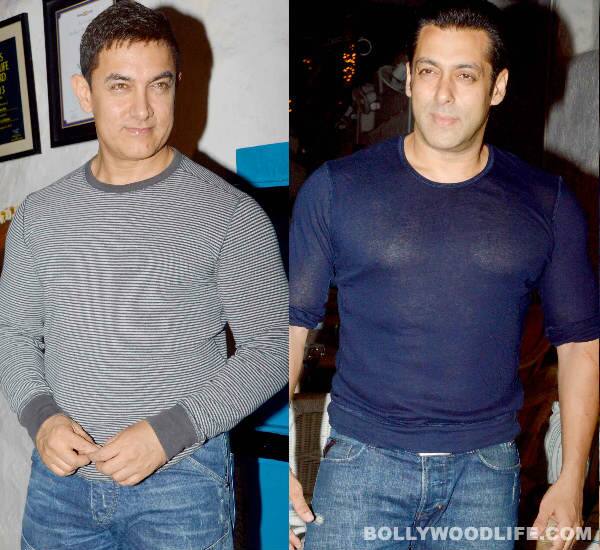 The Lagaan actor became a mediator at a recent charity football event
It is a known fact that Aamir Khan and Salman Khan have been the best of buddies since time immemorial. The love they have for each other has been displayed on various occasions – ​one for example, when Salman took up charge, wore the bowler's hat and promoted Dhoom: 3 on his show Bigg Boss.
Similarly, after the recent ban that a section of the photographers have imposed on Salman, Aamir tried to mediate the situation at a recent event. On Sunday, Aamir Khan's daughter Ira had organised a charity football match, inviting the who's who from Bollywood – from her dad Aamir to Salman, Hrithik Roshan to Abhishek Bachchan and many others.
But it was when Salman made his entry at the charity event, things turned bitter. No photographer clicked a single picture of the actor, thereby maintaining the strong stand they took against the Dabangg star. Aamir, being the sweet charmer that he is, tried to intervene and mellow down the situation, restricting it from getting aggravated any further.
Aamir made a plea to the photographers asking if he could help them sort the matter in any manner, which the photographers politely declined. The photographers told the actor that the association will address the issue and will decide the next steps that they would be following.
Although it did not do much of a help to Salman, at least Aamir's sweet gesture is worth mentioning.