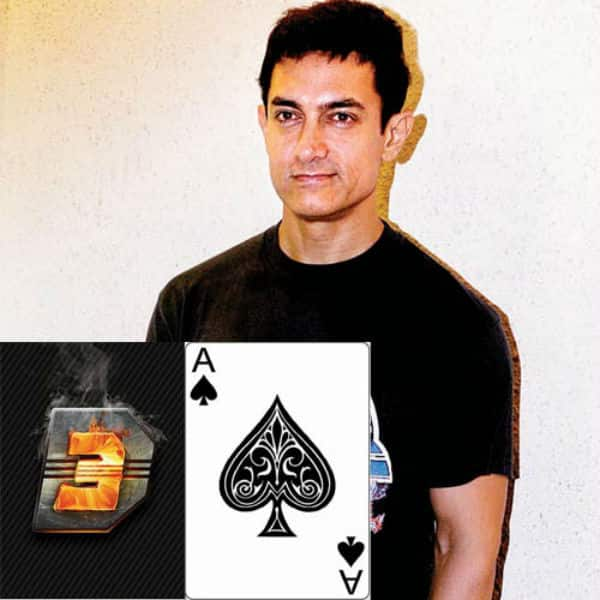 Trust Aditya Chopra and Aamir Khan to come up with some of the best marketing gimmicks!
The duo is coming out with a Dhoom 3 card pack.
Says a source, "D3 is one of the most talked about films today and YRF has been receiving requests for marketing tie-ups and licensing. One of the ideas was to have Diwali cards with D3 logo. Adi and Aamir had planned on a D3 merchandise during Diwali. It's a unique marketing concept – a pair of gambling cards (taash) for playing. The cards have Dhoom 3 digitalised pictures and some behind-the-scenes shots and can be used not just during Diwali but after that also. YRF has been meeting vendors and figuring the nitty gritties of designing, printing these cards."
But now the plans have slightly changed. "The idea was great and the basic design and a few demo card options were ready but due to time constraints, the logistics could not be worked upon. However, when Aamir stumbled upon these cards he was very keen to have them for his Diwali party. He requested YRF for 100 card packets for his Diwali party. Inspite of the festive season, YRF immediately made special arrangements to get these cards ready. Aamir and Kiran Rao hosted a Diwali party at his new residence, Freeda Apartments at Carter Road.
His party was attended by close family and friends. A lot of Aamir and Kiran's industry friends were also invited, including Abhishek Bachchan, Uday Chopra, Aditya Chopra, Karan Johar, Rajkumar Hirani, Dhoom 3 director Victor and Rani Mukherji to name a few. Seems like the best  opportunity to use these cards at the party, no? After Diwali the cards will be merchandised in various stores across India."