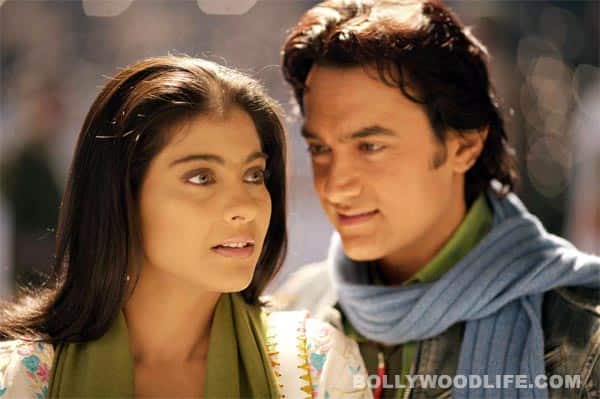 When she got married and started her family, Kajol took a break from acting. After much persuasion from directors and actors alike, she finally agreed to make a sort of comeback in Fanaa with Aamir Khan, rather than in a romance with Shahrukh Khan that everyone predicted. Many made a statement about her changed allegiance when that pairing was announced, but they were wrong
The Kunal Kohli film was done for the role, as Kajol was known to do, and justified every frame of her presence. And when Aamir looked longingly at her as they wandered about ruined monuments in old Delhi, audiences everywhere sighed. And when he recited
E khuda aaj ye faisla karde,
Use mera ya mujhe uska karde.
Bahut dukh sahe he maine,
Koi khusi ab toh muqadar karde.
Bahot mushkil lagta hai usse duur rehna,
Judai ke safar ko kum karde.
Jitna duur chale gaye woh mujhse,
Use utna kareeb karde.
Nahi likha agar nasib me uska naam,
To khatam kar ye zindagi aur mujhe fanaa karde.
There were more than a few tears shed by the women watching the film.
If Aamir was speaking in English, he would say, with the requisite dose of melodramatic sighs and moans, "Oh God, today you decide this, either you make her mine or make me hers. I have borne a lot of suffering; at least now give me some happiness in my destiny. I find it very difficult to stay away from her. Please make this separation period less. However far she decided to go from me, bring her that close to me. If you have not written her name in my destiny, then end my life and destroy me in the name of love."