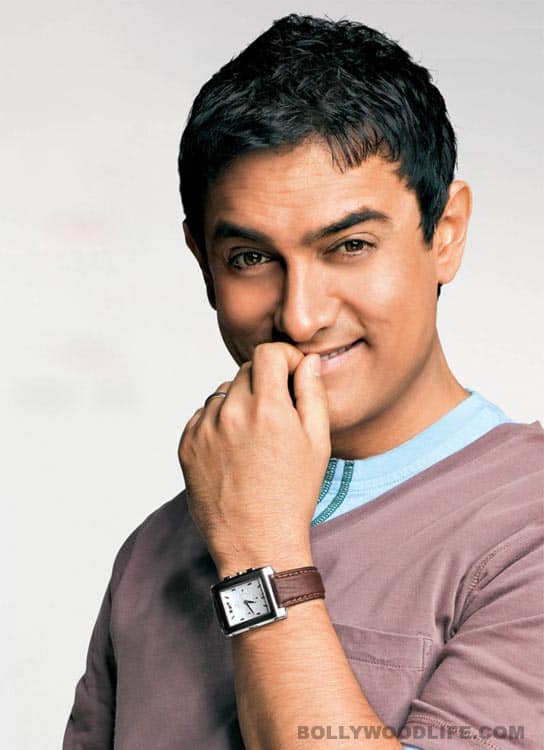 The actor wishes to change the title of his new film with Rajkumar Hirani from PK to Talli
Aamir Khan is full of surprises. First he approved a song called Bhaag DK Bose for his production Delhi Belly, and then signed on to do a film called PK with his 3 Idiots director Rajkumar Hirani. But now we hear, the maverick actor is not too keen on the title PK and wants to have it changed to Talli. The pun was very much intended in the initials 'PK' but both Aamir and Raju Hirani felt that it was not coming across clearly. Probably they were comparing it to DK Bose and felt PK didn't have the potential to be the next catchy thing in B-town. And so we guess they zeroed in on the word made popular by Mallika Sherawat's song, Talli ho gayi.
Talli means drunk or tipsy and has recently been used in the title song of Imran Khan and Kareena Kapoor's film Ek Main Aur Ekk Tu – which is where Aamir might have heard it and thought of rechristening his film. But seriously, PK or Talli, wethinks the man with the Midas touch, Aamir Khan can create wonders with any film. Look what he did with 3 Idiots – everyone started taking pride in calling themselves an idiot. Imagine the situation when millions of his fans start calling themselves talli! The only hitch is – the title is registered in the name of director Ken Ghosh and Aamir and Raju are hoping he would part with it. We are hoping so, too!