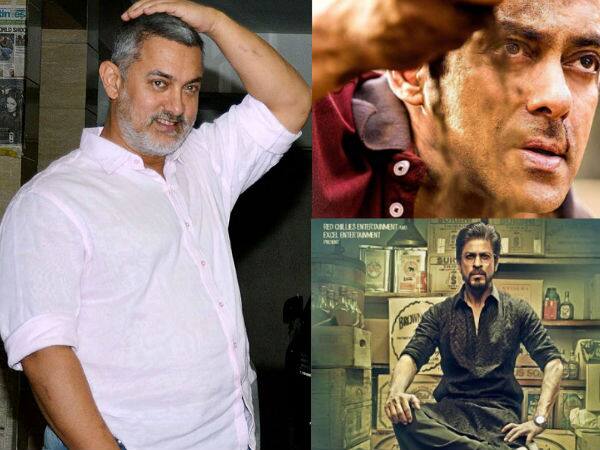 Sultan definitely is on his must-watch list…
Sultan and Raees' clash will go down in history. Two of the biggest superstars, who happen to be thick friends, will take on each other this Eid and will prove who is the bigger Khan. Their fans are already are prepared to make sure nobody loses here. So it was important to know which film will be the other Khan, Aamir's first preference and we know the answer. It will be Salman Khan's Sultan and not Shah Rukh Khan's Raees.
Aamir Khan had often said that he is looking forward to Sultan this Eid. Today, at the press conference on the occasion of his birthday, when he was asked to comment on the same, he said, "I am looking forward to Sultan. Eid ko hum sab Sultan dekhenge." (We will all watch Sultan this Eid) There is no mention of Raees anywhere. Clearly, the actor wants to check out Sultan a lot. But then it also makes sense. Aamir plays a wrestler in Dangal as well. May be he wants to see first how Sultan has turned out and whether or not it will have any impact on his film.
Well, Shah Rukh, Raees isn't on the top of must watch list this Eid for Aamir.
This video will tell you how much Salman's friendship means to him.
So what will you watch this Eid?