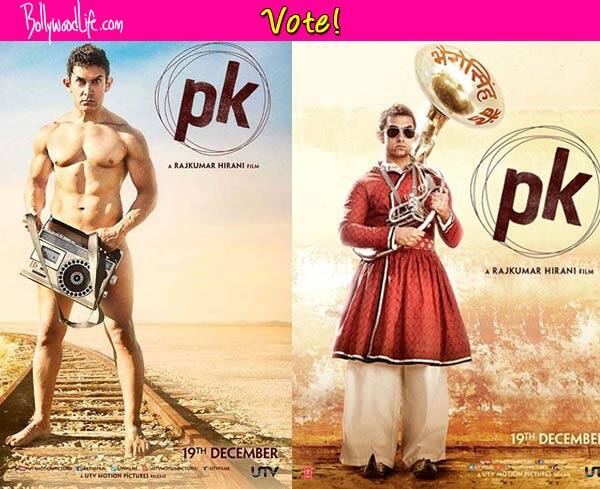 With the second motion poster out, we ask you to compare it with its predecessor and tell us which one did you like better
When first motion  poster of Aamir Khan's PK  was unveiled, it had garnered extreme responses from the fans and media with reactions ranging from reverence to disgust. While the Aamir Khan's nude poster may have offended some sections of the masses, it definitely got the film to soar in popularity.
Now as an follow up to the first motion poster, PK's second poster has arrived in style taking a dig at its predecessor. Aamir dressed in traditional Rajasthani attire, wielding  a gigantic French horn, spouting authentic Bhojpuri is a treat to watch. The makers have also taken a safe route this time in order to avoid controversies. While the new motion poster may not have the surprise factor as its predecessor, wethinks it is fabulous as it makes fun of the previous nude poster.
Now that both the PK motion posters are out, one in which Aamir Khan is with a transistor and the other in which he is standing with a French horn, we ask all of you –  which one did you like better. Vote for your favourite poster!
Watch both the motion posters below: