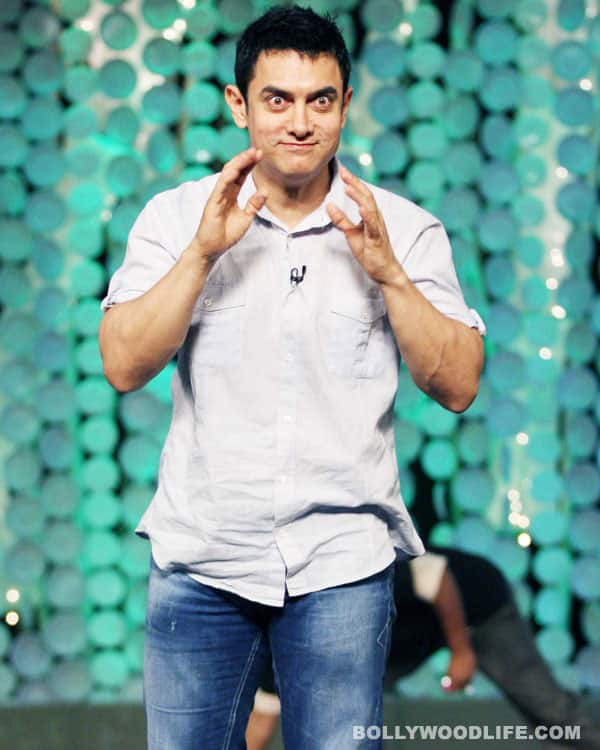 The actor learns to dive, Katrina Kaif learns to fight and YRF conducts an auspicious ceremony
At last the fun begins! After several delays, Dhoom:3 has finally gone on the floors. We've just heard that Yash Raj Films' head honchos conducted a small religious ceremony to kickstart the film at the studio. Not surprising, considering that the movie was originally supposed to release this year. YRF faced innumerable problems, but everything's been sorted out and the shoot is slated to begin in the next few days. The first schedule will be shot in Mumbai and the second in Chicago, USA.
The film stars Aamir Khan as a thief who is also an expert acrobat. His ally is Katrina Kaif. Abhishek Bachchan and Uday Chopra will reprise their roles of cop and sidekick from Dhoom and Dhoom:2. Aamir,being the perfectionist that he is, has already started taking diving lessons to prepare for his role. He has been practicing in a swimming pool in Mumbai and will soon try it out in the open sea. We hear that he'll be seen performing his own stunts for the most part. That should be exciting, right?
The fun doesn't stop there. Katrina too will be seen kicking butt for the first time and, you know what? She's been taking special training from Salman Khan!
Dhoom 3 has been stalled for many reasons over the past couple of years – the lack of a good script, the decision to let Vijay Krishna Acharya take the reins instead of Dhoom director Sanjay Gadhvi, the wait for Aamir's nod, the search for a new face opposite Aamir – which ended when Katrina agreed to come on board – then a long wait again for her dates to be decided,another for Aamir to finish Talaash, Abhishek's paternity leave issues which ironically got sorted when other factors delayed the film… whew! Hopefully, the shoot will continue smoothly from here on. We can't wait for much longer for the new installment of the fun franchise!