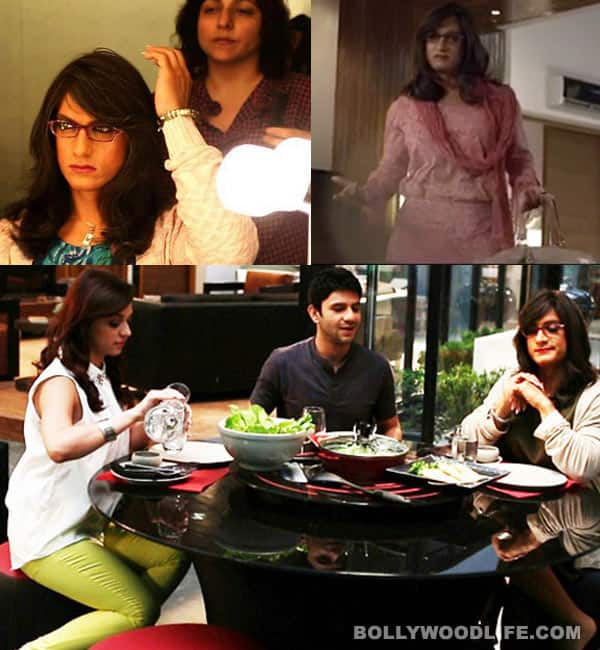 The actor plays it up as a woman in the FMCG group's special campaign for IPL 6
Trust Aamir Khan to better his performances with each act – even if it means dressing in drag! Having played a woman several times before, the thespian has gone many notches higher this time. In two new teasers of his new Godrej campaign created by JWT especially for cricket's Indian Premier League 6, he plays himself – actor Aamir who is rehearsing for his role as a woman named Soniya.
He does a real-life role-play at his friend Sam's (Arjun Mathur) house, in front of his unsuspecting wife Meera (Nauheed Cyrusi). Meera likes Soniya and befriends her, until one day when she realises that Soniya looks like Aamir Khan! (There is even a reference to his arch-rival Akshay Kumar.)
What happens next? What will Aamir do next? And how does all this lead to Brand Godrej's manifestation and recall value? We have no idea yet. We shall know soon – Godrej has plans to release eight ads with Aamir as a woman, before the group reveals its new philosophy – 'Ideas that make life better'.
For die-hard Aamir fans, the commercial is a delight. The actor comes up with an ace here – with just the right nuances in an unassuming yet hilarious act, complemented well by Arjun and Nauheed. But Khan's repeated appearances as a woman could be the hot topic for his detractors to joke about!
So, do you like Aamir Khan in the new Godrej ads? Watch the teasers below and vote in the poll!
Aamir Khan's Godrej ad teaser 1:
[jwplayer mediaid="204258″]
Aamir Khan's Godrej ad teaser 2:
[jwplayer mediaid="204273″]
Watch this space for the next Aamir Khan Godrej teaser!