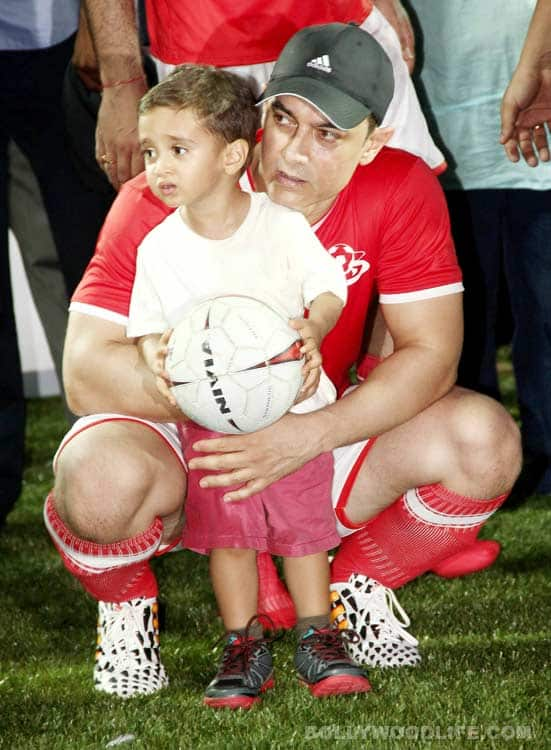 skip advertisement
Aamir-Khan-Azad-Khan-1-210714
The toddler was seen playing football with mommy Kiran Rao and Abhishek Bachchan
Though Aamir Khan, Hrithik Roshan, Abhishek Bachchan, Salman Khan and several other stars came together for a friendly celebrity football match recently, it was Aamir's two and a half year old Azad Rao Khan, who attracted more attention than the B-town biggies.
It's the first time Azad was seen being so candid and dribble with a football at the event. The toddler played with mom Kiran Rao, who was part of one of the teams, and Abhishek Bachchan. Azad's dad and the perfectionist Khan played in the opposing team at the match. And it is indeed the cutest thing we saw today.
Take a look at these pictures and be prepared to go 'Awww', like us.