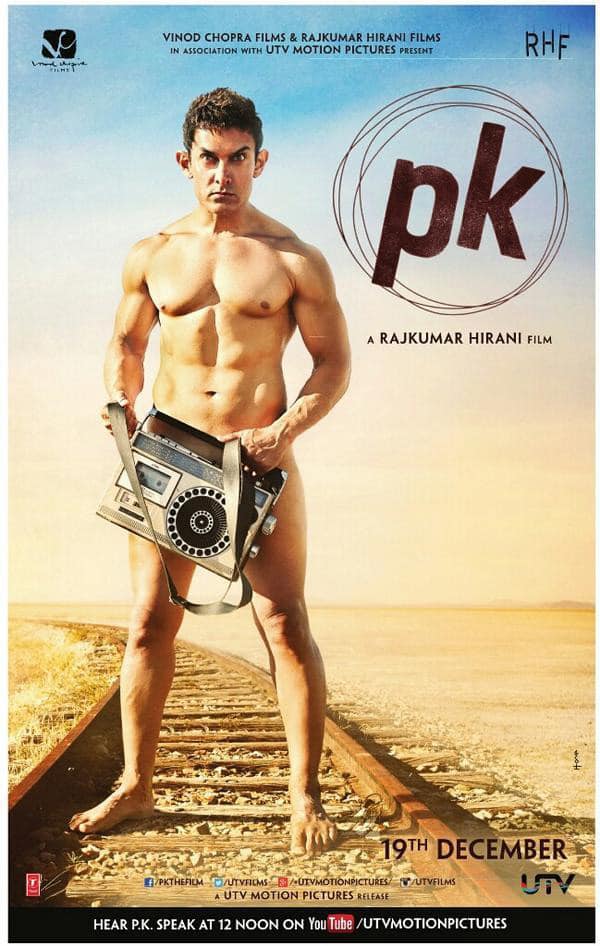 A women's group lodged a complaint against the poster, stating it as obscene
Aamir Khan recently made waves by showcasing his nude avatar on the poster of his upcoming film, PK. As seen in the picture, the superstar is nude with only a stereo to cover his front.
Though the actor's  poster has been well received by the big wings of B-town, the same can't be said about the general release. Since its release, the PK poster has been criticized by people on the ground of being vulgar and obscene.
Reports suggest that a women's group recently filed a complaint against the Dhoom 3 actor's poster, stating that the nude photo of the star was inappropriate to be put on display. This resulted in the standee of the poster being removed from the Gaiety Galaxy theatres, in order to respect the sentiments of the movie goers.
Well looks like this is just the beginning and with the way things are shaping up, Aamir's bold stint might face further scrutiny in the long run. We hope you are geared up for this one Mr Khan!