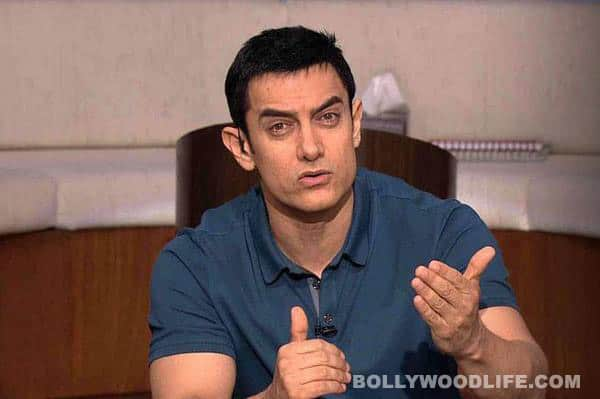 Aamir Khan asks health activists, Anganwadi workers, sarpanchs to help him fight malnutrition
Pitching to rid the country of malnutrition, actor-producer Aamir Khan on November 19 appealed to grassroots level health activists and local administrations across the country to make the mission successful.
"I appeal to the ASHAs (Accredited Social Health Activists), Anganwadi workers, sarpanchs – you are the foot soldiers. I appeal to all of them to take this very seriously and make this movement successful," Khan said at the launch of a media campaign against malnutrition.
The ASHAs are community health workers instituted by the government to assist in the National Rural Health Mission (NRHM). Anganwadi workers work under government's Integrated Child Development Service programme as a neighbourhood centre for health-care activities like contraceptive counselling and supply, nutrition education and supplementation, and child care.
Talking about the effects of malnutrition, Khan said, "The damage in first two years does the damage that stays through out the life."
"If you love your country join the movement. How will India become a super power if we are effected by malnutrition?" he added.
The actor has been attached with social causes, and had recently done a television series – Satyamev Jayate – featuring social issues. He has been associated with the information, education and communication programme of Women and Child Development Ministry, which was launched by President Pranab Mukherjee on Monday.
The programme will spread the message across the country in 18 languages, through television, radio, print and other media against malnutrition.
ALSO READ: SATYAMEV JAYATE: Aamir Khan fights for equality for the differently-abled
Why did Aamir Khan refuse a Rs 150 crore deal?
Aamir Khan wants to work with Salman Khan and Shahrukh Khan!