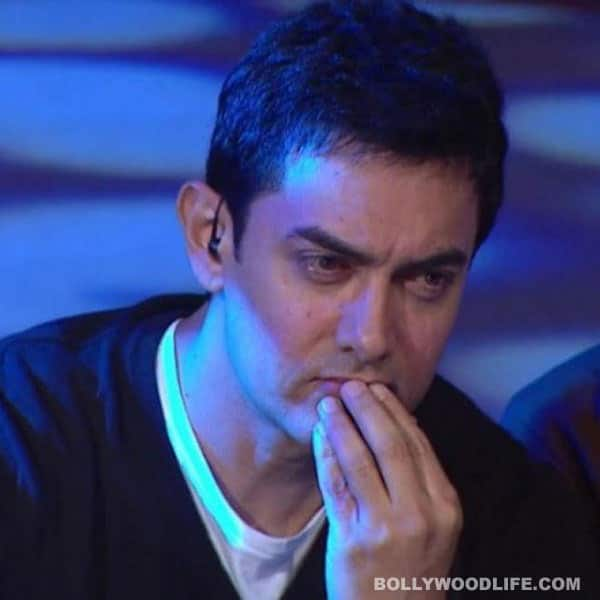 The actor's TV show this Sunday threw light on another rampant social evil in India
While the topic of the second episode of Aamir Khan's TV show Satyamev Jayate was already out in the media before the show was aired on May 13, it still came as a shocker to audiences who were not used to seeing such a thing being discussed openly. True, news channels and programmes by NGOs have covered the issue of child sexual abuse before, but families uncomfortable with watching it would simply switch channels while they were being aired. But when the serious issue was being tackled by Aamir Khan, people watched in rapt attention.
Aamir warned parents before the show began that they could send their children to another room in the house, if they felt the contents of the episode were not for them. But he urged them to bring the kids back for a workshop on avoiding child sexual abuse at the end of the show. That itself made people begin to take interest, although viewer numbers are likely to have dwindled considerably for the show that premiered with record television rating points on May 6.
People on social networking sites were not talking about SJ as much as they did when the first episode was being telecast. Some accused Aamir of borrowing the 'idea' of his show from Barkha Dutt's We the People, even 'borrowing' some of the victims from either Barkha's show or Zindagi Live. But in saying that, these people seemed to have missed the point.
Child sexual abuse is a serious offence with serious psychological and physical repercussions. You could bring forth this topic for discussion countless times and at various fora, but it's still not enough. By showing victims such as Cinderella Prakash, Anamika and Harish Iyer, who openly shared their experience with viewers and urged parents to listen to their children, Aamir has again brought to the foreground something which is an absolute no-no as far as drawing room discussions are concerned. Kudos to him for that.
The counsellors on Satyamev Jayate talked about very important points in helping avoid abuse against your children. Some of them are:
– Listen to your child and believe him/her when they are trying to tell you about something unusual happening to them.
– Teach children to respect the 'behaviour' of elders and not just respect them for being older. (This one's trending big time on Twitter)
– Abusers are most likely to be from the family or someone close to the family. Look out for them.
A shocking fact that came out in a research report was that 53 percent of child sexual abuse victims were male children, although more female cases were reported. Another fact: 53 percent of all children in India have been abused some time or the other. Quite an alarming figure.
The workshop at the end of the show, guided by a doctor, was something which is a must for every child and parent. If you have missed it, catch the episode online on the Satyamev Jayate website [http://www.satyamevjayate.in/] and, as Aamir said, try and hold this workshop with your children or even the neighbourhood kids at least once every six months. After all, just like a child must know never to accept an eatable from a stranger or never to touch an unclaimed bag (there might be a bomb in there), he or she MUST know what kind of behaviour from an adult is within limits and what is not.
After watching Aamir's show, one just hopes that the sexual abusers and paedophiles out there understand that what they have been doing is NOT funny.
Actor Sridevi's guest appearance to cheer up Harish seemed to lighten up the mood a bit, and the show soon ended with a song rendered by composer Ram Sampath.