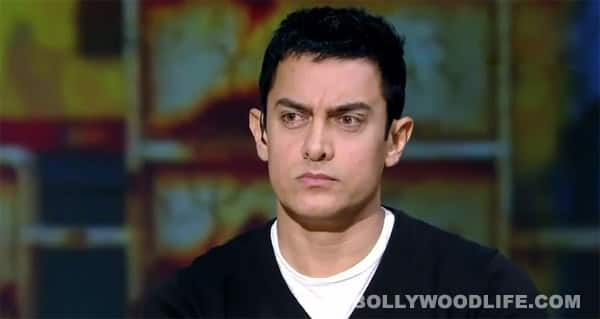 After striking an emotional chord and making us think about the pressing issues which have plagued our nation, Aamir Khan's reality show faces online trouble
If Aamir Khan's Satyamev Jayate has found a steady stream of viewers, the show has also garnered its share of challenges. First singer Palash Sen claimed that the title track of Satyamev Jayate had been lifted from his 2000 album Phir Dhoom. Though Sen's song resembles to Ram Sampath's creation, the signature tune of Aamir's show is remarkably different in terms of its composition and tempo. While that issue has remained unresolved Aamir Khan now faces copycat trouble.
Many fake websites with the show's logo, look and feel are doing the rounds on the net. These sites are misleading surfers. Though the official website of the show is satyamevjayate.in, the fake websites have similar names such as satyamevjayateindia.org and satyamev-jayate.in. The makers of these bogus sites have taken every effort to match the look of their site with the original website. It is clear that the fake sites have been hosted to trick viewers and extract money.
We hear that Star Plus, the channel on which Aamir's show is aired, has promised to look into the matter and take strong legal action against the fake sites. We hope Aamir and the channel will tackle this issue effectively. Till then viewers are requested to be cautious and careful.