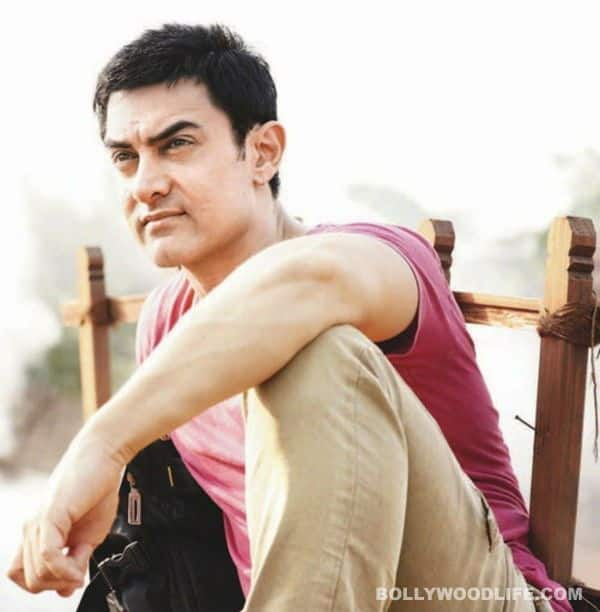 The Dhoom:3 actor will be back with the new season of his popular chat show on Star Plus
We'd told you that Aamir Khan is looking forward to the second season of his popular chat show Satyamev Jayate (SJ), and that the Bollywood actor will begin work on it once he finishes his film commitments. There's news now that Satyamev Jayate 2 might air from January 2014.
The first season of Satyamev Jayate premiered on May 6, 2012 on Star Plus and Doordarshan and was very well received. Aamir threw light on various issues like female infanticide, child sexual abuse, domestic violence, dowry, medical malpractice, troubles faced by the physically challenged and many more social problems. The actor interviewed experts and also suggested solutions on the show.
Although there were controversies related to Satyamev Jayate – like some doctors objecting to the medical malpractice episode – most topics covered were handled sensitively by Aamir and director Satyajit Bhatkal. Moreover, each episode ended with a touching song.
Many called him the Oprah Winfrey of Indian television, but some were sceptical seeing Aamir breaking down in every other episode. The actor was recognised globally because of his TV show and was also featured on the TIME Magazine cover for it.
After Satyamev Jayate ended with a special episode on August 15, 2012, Aamir continued being associated with some of the causes on the show and built a shelter home, Satyamev Jayate Bhawan, with donations received from viewers.
Aamir soon got busy shooting for his movies Dhoom:3 and P.K. and Satyamev Jayate 2 was on the backburner. But now, reports confirm that research has begun for the second season. We wonder what topics Aamir and his team will cover now. Any idea?
REVISIT SATYAMEV JAYATE SEASON 1:
Aamir Khan's 'Satyamev Jayate' first episode: Female infanticide and the way ahead
'Satyamev Jayate' theme song: watch video
'Satyamev Jayate' Independence Day episode: Was Aamir Khan's show really successful?