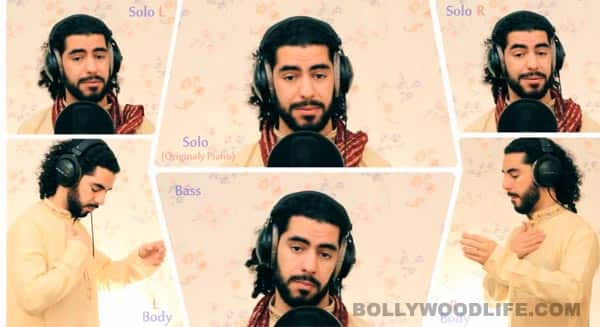 The singer recreates a unique version of the classic Bollywood love song
Alaa Wardi, an Iranian-born singer based in Saudi Arabia, whose vocal harmonies and one-man viral videos have become big hits in the Middle-East, has recently uploaded a video of him singing Pehla nasha from the movie Jo Jeeta Wohi Sikandar.
Wardi, who is a big Bollywood fan, rose to popularity for being a one-man band. And now the singer has attempted his first Hindi a cappella with Pehla nasha. This video is fast gaining popularity on the net for being a unique version of the classic love song.
"I'm a huge fan of Bollywood, Aamir Khan, Jatin-Lalit, and Pehla nasha specifically. Thought it would be a good choice for my first Hindi a cappella," said Wardi on YouTube.
Watch the video and tell us if it left you stunned!