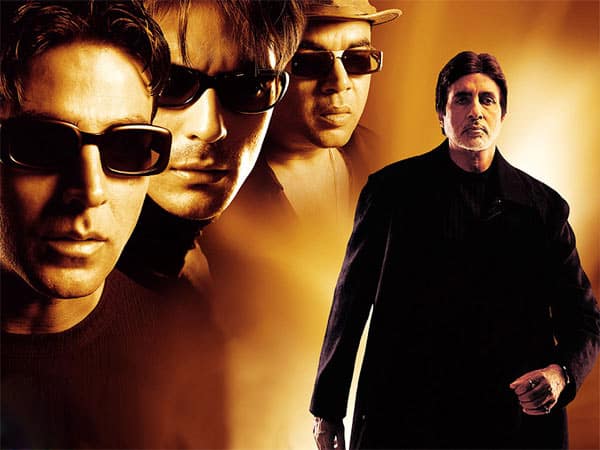 The second instalment of the thriller film has been on the cards for long
Twelve years after Vipul Shah's directorial debut Aankhen, about a bunch of blind men undertaking a daredevilish bank heist, the film's producer Gaurang Doshi is all set to roll the sequel. The producer and the director had a fall-out during the making of the film. They parted acrimoniously and the sequel remained uncertain for all these years. Until now.
Interestingly, Aankhen 2 will be directed by Anees Bazmee who had a fall-out with Vipul Shah during the making of Singh Is Kinng. Confirming this Anees says, "Yes, Gaurang and I have met over Aankhen 2. I am now in Ahmedabad for a function. As soon as I return to Mumbai we'll finalise the details."
Says Gaurang, "Twelve years seems like a long time to sit on a sequel. But what to do? So much has happened since then. Aankhen 2 will have a completely new cast." The original film was top-lined by Amitabh Bachchan , Akshay Kumar, Sushmita Sen, Arjun Rampal, Paresh Rawal and Bipasha Basu. "Aankhen 2 will have a completely new cast. But I can assure you, the actors would be as exciting this time as they were in Aankhen. God willing we'll make a stupendous success. Anees is the king of successful sequels," adds Gaurang.