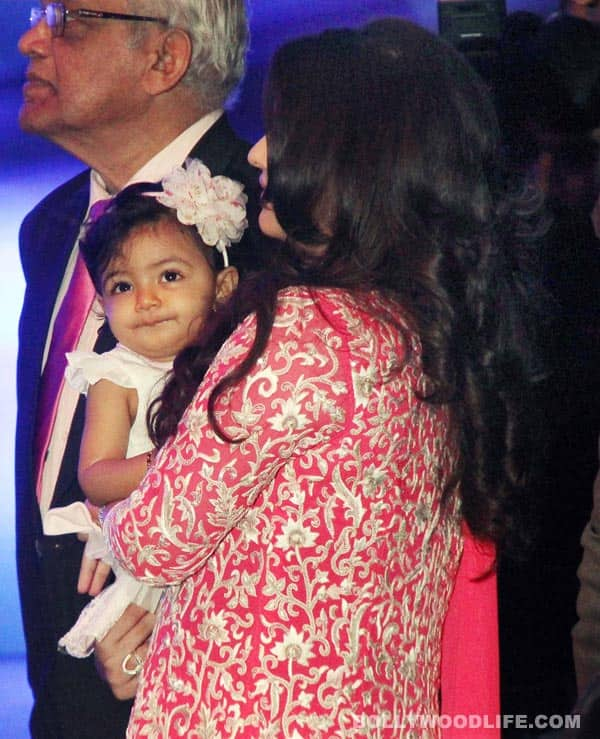 Aishwarya Rai Bachchan and Abhishek Bachchan's darling daughter turns one year old today. So where's the party tonight?
Aaradhya Bachchan was born on November 16, 2011 in the Seven Hills hospital at Andheri, Mumbai. And that was the moment of perfect jubilation for her parents Aishwarya Rai Bachchan-Abhishek Bachchan, grandparents Amitabh Bachchan-Jaya Bachchan and Brindya Rai-Krishnaraj Rai, apart from the oh-so-many fans who were waiting for the li'l one's arrival.
And with so much fuss around the darling baby, one would expect a really special first birthday party, right? So what's up? "For Aaradhya's first Diwali, we had both friends and family at our place, but for her first birthday, we plan to keep it a private and family affair. It will be with family and my parents," Aishwarya revealed at the Magic Bus event. Oh! So the Bachchans are ready to go hush-hush again? And if the party is in the late evening, as most B-town dos are, will the birthday baby be awake?
Even so, we will still keep our spirits high and wish the tiny tot a really happy and playful birthday. Cheers!