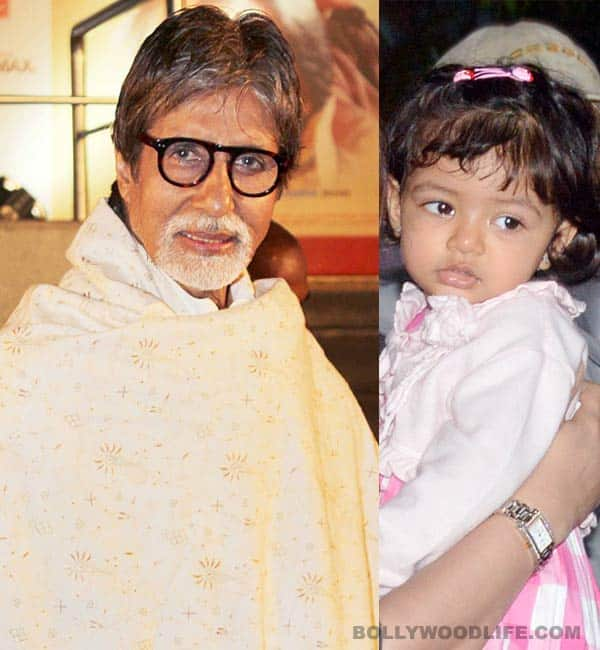 skip advertisement
amitabh-bachchan-aaradhya
Aaradhya's fan sent her a gift from Dubai via Sr Bachchan
Recently, Amitabh Bachchan was in Dubai to promote his upcoming film, Bhoothnath Returns, where he received a special gift for his granddaughter Aaradhya Bachchan from a young fan.
Sr Bachchan posted the pictures of receiving the present from the little girl. The young fan had wrapped the gift for Aaradhya, but opened and revealed the contents to Sr Bachchan before repacking it for the Bachchan beti again.
Big B posted on his blog, "This little beauty, who walked through the crowd to give a gift she had wrapped herself for Aaradhya .. insisting that she open it to show me what it was, explaining the contents, putting it back the way it was wrapped and making sure I would give it to the right person .. a delight to be with kids … they are so simple and yet so vulnerable, yet so so correct .."
Looks like Aaradhya is as famous as Amitabh Bachchan already, hai na?