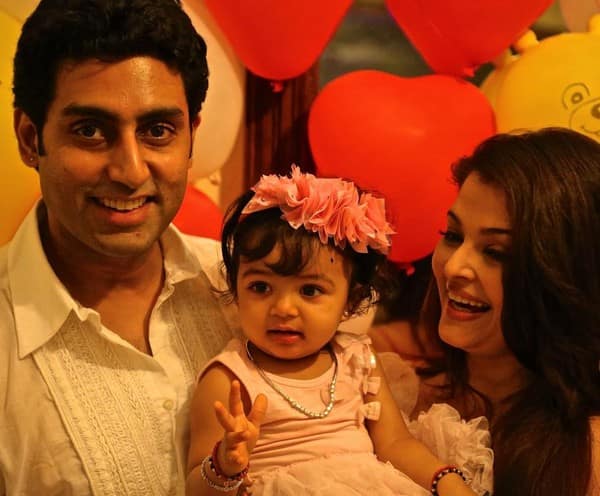 We have seen Aishwarya Rai Bachchan with her Beti B on numerous occasions but this time the two-year old got lucky as she got some time off with both her parents. Get the full scoop here…
Aishwarya Rai Bachchan never separates from her baby. And why would she, after all her daughter is a piece of her heart. Be it while travelling or shooting or going for events Ash is always accompanied by her beti. But that is not the case with daddy Abhishek Bachchan who hardly gets time with the apple of her eye due to his busy shooting schedules.
But all that was changed as recently both Abhi and Ash were required to shoot for a commercial together and they decided to take their bundle of joy along! Between shots the doting parents played with their daughter. Aaradhya mixed up with people on sets and had a blast while her parents were shooting for the ad.
But when Abhi-Ash feared the imminent media encroachment they asked for the shoot location to be shielded. Within minutes the entire set was covered with curtains to shut out unwanted paparazzi while an innocuous Aaradhya carried on playing.
Abhi and Ash along with the rest of the Bachchan family are distinctly protective about the lil one and don't want the media glare to affect her normal childhood. Well we are glad that the pampered baby of B-Town had the time of her life with her mommy and daddy!