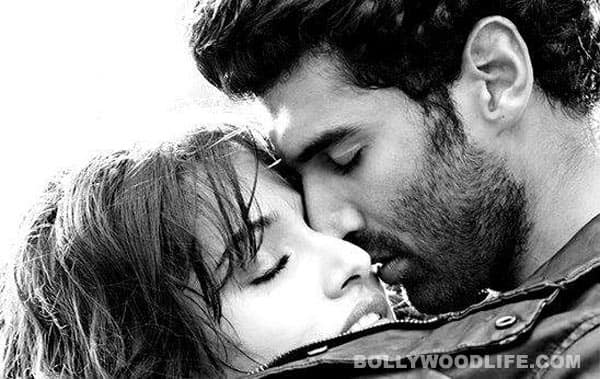 The Bhatts have said this one is not a sequel to Aashiqui, but a retelling of a love story. But does it work, even with the title adding value?
When we first heard about Aashiqui 2 we, like almost everyone else, thought it would be a sequel to the first, which made Rahul Roy and Anu Agarwal instant stars. That neither of them managed to follow up on that success is a different story, but the film told a tale that could possibly be continued into the future, perhaps into a new generation. However, Mahesh Bhatt the producer and Mohit Suri, the director of the film, made it clear that the second film merely had the same name; it was not connected with the first in any other way, they claimed. Logically speaking, the name itself should have ensured some degree of success…but no, that is not happening at all!
This one kind of reminded us of A Star is Born, or even its desi version Abhimaan, with none of the quality – of either acting or filmmaking. Yes, Suri tries very hard; yes, the music is passably decent; yes, the story has potential – it is about two young people, Rahul (Aditya Roy Kapur) and Aarohi (Shraddha Kapoor) who are both singers, he the established star, she the wannabe. He helps her, she becomes the star while his career fades fast…you know the spiel.
The romance is sweet, but old-fashionedly so, with none of the steamy, sexy stuff that audiences are used to these days. This one could have been an emotional ride, but is rather more like a sputtering, stalling, sickening BEST bus trundling through the mean streets of Bollyland.
While Shraddha looks pretty, fragile and earnest, Aditya does have his moments of glory, more so because he is good to look at, manages to deliver his lines without sounding like a child reciting a lesson in the classroom and has a track record that we like, with London Dreams, Action Replayy and Guzaarish to his credit. What does work better than expected is the chemistry between the two young leads – it could be real and will probably spawn some gossip!
Should you watch this one? Yes, if you have not much else to do.
Rating:
out of 5
Reviewed by BollywoodLife
* Poor
** Average
*** Good
**** Very good
***** Excellent