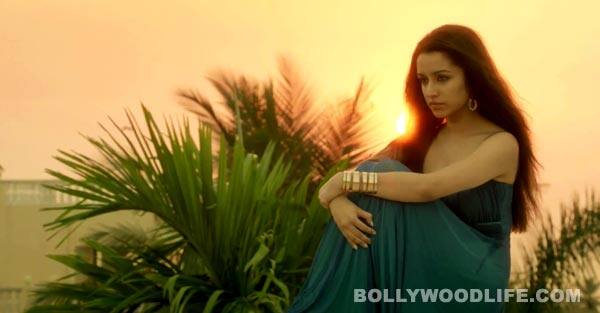 In the trailer of Mahesh Bhatt's forthcoming romantic saga, we see the lead pair intensely in love with each other. Why then does Shraddha Kapoor want to go miles away from her true love?
Director Mohit Suri is all set to recreate the magic of Mahesh Bhatt's 1990 romantic movie, Aashiqui. Much like the original film, Aashiqui 2 is a story weaved around the various moods of love – mainly desperation and unfathomable yearning. In the trailer, we see the lead couple Aditya Roy Kapur and Shraddha Kapoor deeply in love with each other. Even the melodious background score Sunn raha hain na tu tells a lot about their painful longing.
Those who have seen the original flick will know that this love story is about the schism created between two lovers by the success one gets and the other is denied. Clearly, Shraddha is a star while Aditya is a struggling singer. Will the divide between them ever be bridged by their undying love for each other? Why then does Shraddha say she is leaving the love of her life and the fame behind to go to a far flung place, cut off from the competitive world? We will get the answer to that only when we watch the film which releases on April 26. But before that take a look at this trailer and tell us if you like this new onscreen jodi of B-town? Is Aashiqui 2 as impressive as Bhatt's 1990 production starring Rahul Roy and Anu Agarwal?