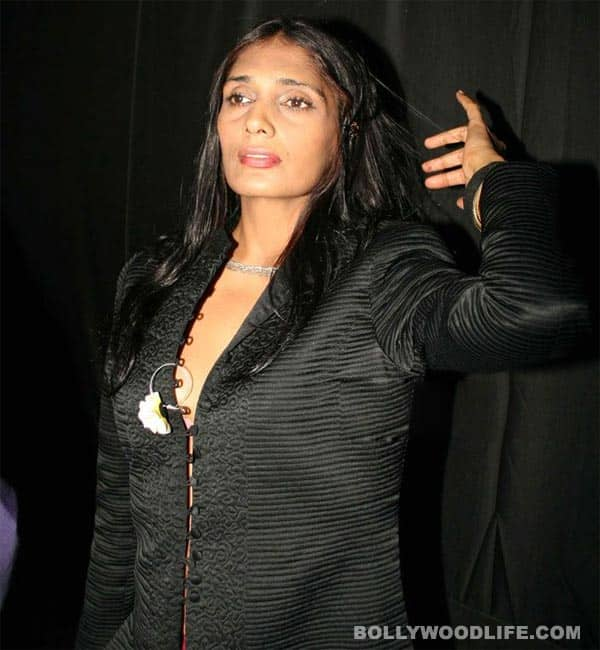 The Aashiqui actor, who disappeared in 1995, has still not watched the runaway hit that made her an overnight star
Anu Agarwal, who saw overnight success with her debut film Aashiqui in 1992, suddenly disappeared from the face of the industry in 1995. She wrapped up all her films and travelled overseas, leaving her starry life behind. Tired of all the negative reactions to her bold roles, the bad press and the fan frenzy, the actor quit Bollywood and went on to live a life of anonymity.
But things took a turn for the worse when she met with a car accident in 1999 that left her half-paralysed for over three years. The former actor, who had lost her memory in the accident, is currently writing a book on her discovery of her childhood, stardom and spirituality after the horrific incident.
After being comatose for 29 days, when Anu opened her eyes to a new life, she did not even remember that she was Anu Agarwal. She didn't have any memory of her debut film and the success that came her way thereafter. Even as Aashiqui 2 goes on to become a big hit, we have learned that she has never watched Aashiqui after the accident. But Anu is now contemplating watching the movie. "I haven't seen Aashiqui yet. I think I should though, I haven't done that yet," she said in a recent interview. But she feels she may not be able to relate to it anymore.
Anu confesses that she ran away from it all because she never wanted it in the first place. It was Mahesh Bhatt who pressurised her into doing the role. She thought she would do one movie and go away, but more work came her way after Aashiqui became a huge hit. While this movie is a classic romance for most Bollywood film lovers, it did not mean the same to Anu. "After my first film, some guys who didn't even know me wanted to date me. I just did a role in a movie, I am not that person. I am not that Aashiqui girl, they thought I was. How do I deal with those guys?" she asks.